0
Soaps Spoiler
5561: Gina is honest with Jett's father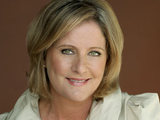 Aired Monday, Sep 10 2012 at 18:00 BST on Channel 5
Gina informs Richard Bozic that Liz passed away due to an overdose. She learns that Richard has been trying to turn his life around, and soon breaks the news that Liz had a 13-year-old son called Jett. Richard is surprised and doesn't want to get involved.
Later, Gina tells John that they may never hear from Richard again, and he encourages her to be honest with Jett anyway. Gina then tells Jett that Richard doesn't want to meet him. As the day continues, Jett sees a father-son bonding moment between Sid and Dex, which propels him to find Richard and take out his anger.
Meanwhile, Bianca tells April that she and Heath are 'official', and April can't help feeling wary. Irene and Sid feel the same way when they hear the news. Sid informs Bianca that she can leave the hospital, although Rocco will have to stay. Bianca returns home after holding Rocco for the first time.
Elsewhere, Harvey grapples with the question of how to break the news to Mel that Lottie wants to stay with him. Harvey decides that Lottie shouldn't have to bear the brunt of her parents' issues any longer - he resolves to tell Mel.
Also today, Dex faces the awkwardness of spending the night with April at Irene's house.
Get the Inside Soap magazine on your iPhone or iPad