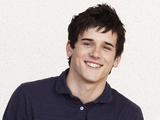 Liam and Indi confirm they don't regret spending the night together. Then Indi hears the frantic voicemail from Ruby and becomes worried when April calls, saying Dex hasn't returned home. Liam and Indi ride to find the car wreck, while Ruby is alarmed to hear about the accident as news spreads about what has happened.
Soon afterwards, Dex is extracted from the car. His family race to join him at the hospital as Bianca delivers the news to April. Sid faces the reality that Dex's condition is not good - he has a serious brain injury and may lose his life. Even after surgery, Dex hasn't improved. Bianca tries to rally April by reminding her that baby Rocco got through his ordeals, while Sasha struggles to cope with the possibility of losing her brother.
Later, things get even worse when Dex's heart stops. Sid dives into action as April watches on terrified…
Meanwhile, Romeo is surprised to see Liam in the middle of all the drama, but lets it go in light of everything else happening. When he later asks Leah, she refuses to give him an answer. Afterwards, Romeo finds Indi and Liam together at the farm. He is shocked, but Indi tries to show him how all of this is his fault - playing Ruby's voicemail. Ruby later admits the truth to him and he can't believe it. Ruby is deeply regretful of her actions.