Doctors
star
Simon Rivers
has promised that there is a big Christmas storyline ahead for his character Kevin Tyler.
The actor, who joined the BBC One soap last year, revealed that show bosses are planning to delve into Kevin's background in the build-up to the festive season.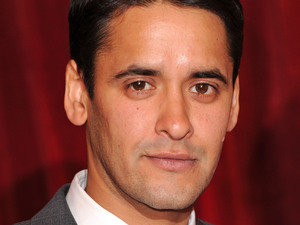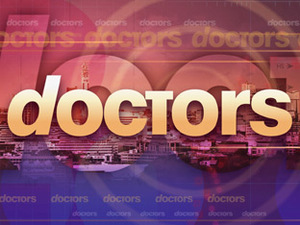 Doctors
producer Peter Lloyd
previously teased Kevin's next big story back in July
, explaining that he would have to "examine his identity, how important his race is to him and what that could mean for his future".
Speaking to
Digital Spy
about the upcoming plot, Rivers commented: "We've already started filming it. I don't want to spoil too much, but let's just say that his past catches up with him in a big way!
"Kevin's identity is going to be thrown totally into chaos. The big story arc for me at Christmas will be exploring all of this. Kevin is someone who only knows half of his family, so his journey now is going to be getting to know the things that he's never known growing up as a kid and exploring his culture.
"He thinks of himself as very British and he's adamant that he's not Asian, so that storyline's going to come through a lot more now."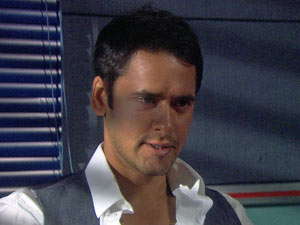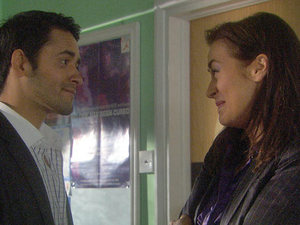 Rivers also confessed that he does not believe Kevin is well-suited to work colleague Zara Carmichael (Elisabeth Dermot Walsh), despite fans noticing a chemistry between the pair.
He said: "I think Zara is way out of Kevin's league, but I'm sure that he would love to have something more with her. It's quite nice having that banter with Zara - they like to tease and play along with each other, without crossing the lines. But who knows?
"I suppose it's up to the writers to write it. It would be interesting to see what would happen, but I don't really think if they got together they would be a great couple or work very well. It'd be interesting to play, though!"
Rivers
is up for the 'Best Daytime Star' prize
at next month's Inside Soap Awards.
> Read our full interview with 'Doctors' star Simon Rivers
> Read more 'Doctors' spoilers and news
> Full coverage: Inside Soap Awards 2012