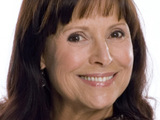 It's the morning after the accident. Have Julia and Martin survived, or has there been a tragic outcome?
Meanwhile, Daniel and Karen get caught out performing their Bucks Fizz routine for Joe. Zara is furious that Daniel has resorted to cheap tricks, but later caves and lets Daniel teach her the magic moves.
Elsewhere, has one of the recently deceased risen from his coffin, or has Rob got a more down-to-earth crime to investigate?