1
Soaps Spoiler
'The Devil You Don't'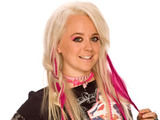 Aired Thursday, Sep 6 2012 at 13:45 BST on BBC One
After leaving Immie at a bus stop to find her own way home, Wes heads to the police station to tell Rob that Immie came on to him on the way home. Rob doesn't believe Immie when she tells him her side of the story.
Later, Immie decides to go and see Rachel, who is badly beaten. At the same time, Rob does some research into allegations made against Wes in the past. Can he deal with this frightening situation in time?
Meanwhile, Mrs Tembe discovers a dead man in a car in The Mill's car park. Heston and Mandy try to revive him, but it's to no avail. They decide to take him into The Mill while they wait for the undertakers to arrive.
In order not to scare off the patients, Mrs Tembe stages a fire drill. They end up putting Mr Kershaw - identified as the drugs rep - in Howard's office, much to his disgust.
Get the Inside Soap magazine on your iPhone or iPad