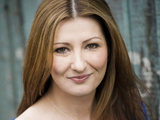 Tattie gets a text from Silvie - she is in trouble after being beaten up. Tattie offers her medical help, but insists on calling the police. However, Silvie won't offer anything up to the police regarding Sean, and Tattie says that she can't help her if she won't help herself. Silvie leaves, but it's not long before she is back - and this time it's serious as she collapses from an overdose.
Tattie takes Silvie home to care for her, much to her family's concern. However, it's Molly who lies for Silvie when Sean comes looking for her. Molly tells him that she sent Silvie away and has no idea where she is. With Silvie realising she has the support of Tattie and Molly to get her back on the straight and narrow, her life is looking a little brighter - but Sean isn't going to give her up that easily…
Meanwhile, Will and Robbie have decided to move into a flat together on their own. When Will gets called out to work, Robbie gets started on unpacking and making everything nice. As Will finally returns home after a long, hard day, he is furious to see that Robbie has done everything without him and even more angry when he finds out he has organised a flat warming for that night.
Elsewhere, Iona has a visit from the group accountant of the mini-market and has her eyes firmly set on the handsome Tom. When Hayley comes to ask Iona to put flyers in the window, Tom tells her that it's not policy for them to do that. Hayley is annoyed at his lack of community spirit, and when Iona invites him out for drinks, sparks are set to fly.