As
Hollyoaks Later
returns for its new series next week, Joel Dexter's dangerous stepfather Mick finds himself in a deadly situation thanks to vengeful Brendan Brady.
When
villainous Mick arrives in the village in the coming days
, it doesn't take long until he attracts Brendan's attention - and he may well end up regretting his bullying ways with such a fearsome opponent now on his case.
Viewers will know that Mick regularly hits Joel's mother Marie, and that 'Scottish Foxy' even spent time in a young offenders' institute for assaulting Mick in defence of his mum.
When
Hollyoaks Later
kicks off, Brendan (
Emmett Scanlan
) is surprised to spot Mick in another violent clash with Joel (Andrew Still).
After discovering who Mick (Gavin Marshall) is, a furious Brendan decides to help Joel get revenge against the brute - so he ties him up and forces him into his car boot, vowing that they're all going to take a little trip…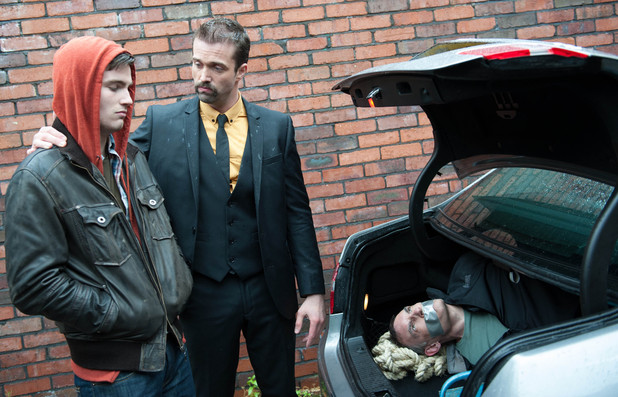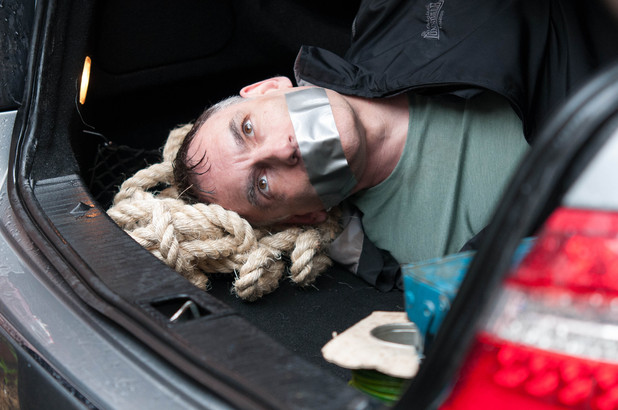 Fortunately for Mick, Brendan soon takes his eye off the ball when Cheryl informs him that their Nana Flo is dying.
Brendan's new distraction gives Mick the opportunity to escape, but rather than leave quietly, he kicks off a sinister cat and mouse game by viciously targeting Joel's girlfriend Theresa McQueen (Jorgie Porter).
After tricking Theresa into meeting him at Southport's funfair, Mick ensures that a frightening ordeal lies ahead for the blonde.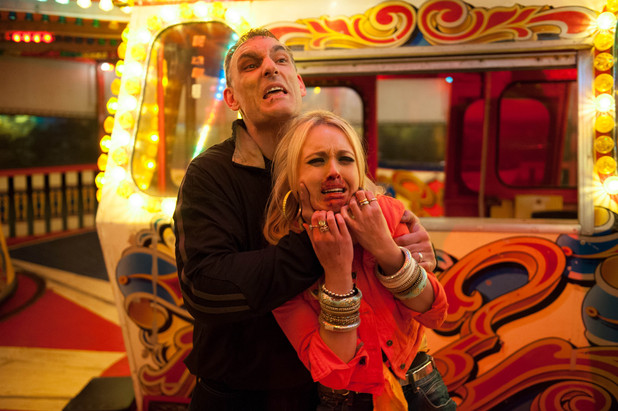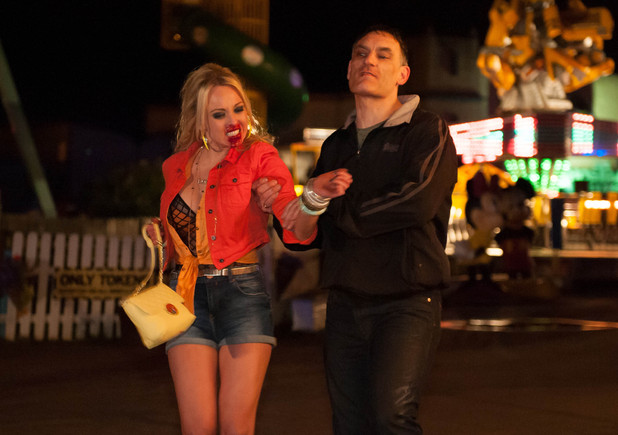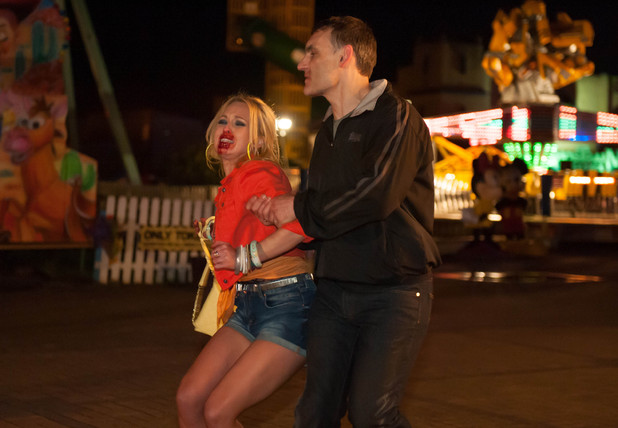 When Joel and Brendan discover that Theresa has been dragged into the situation, the dramatic war with Mick reaches a climax as they get the upper hand again and dangle him over a lighthouse.
Are the pair just trying to scare Mick, or will they do the unthinkable and let him plunge to his death?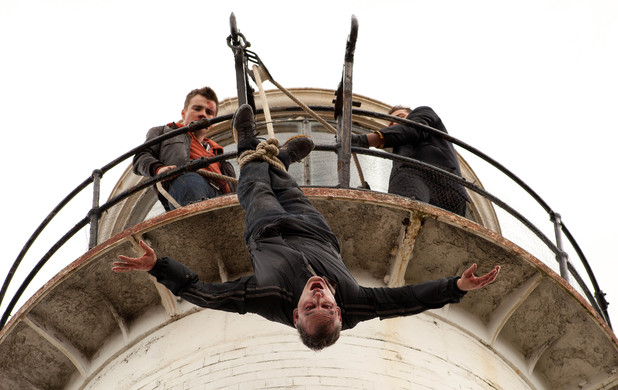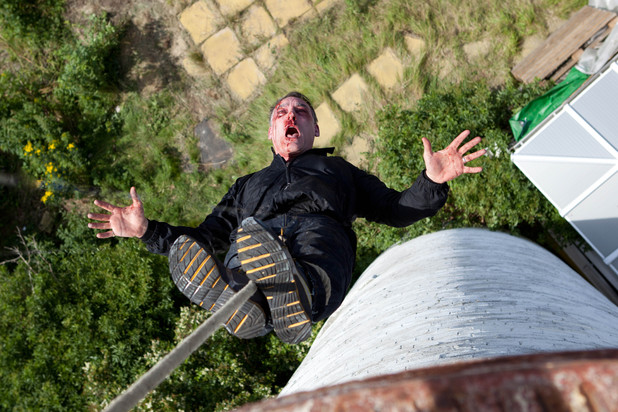 Hollyoaks Later
returns to E4 on Monday, September 17 at 10pm, airing five episodes across the week.
> Read the latest 'Hollyoaks' spoilers and news
> Read the latest 'Hollyoaks Later' spoilers and news