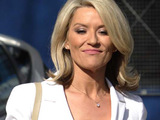 Max Branning's eyes light up during this evening's episode of
EastEnders
when glamorous Vanessa Gold strolls on to the Square in search of a new car.
As she makes her presence felt in the Car Lot, Darren is left speechless, while Max soon arrives and takes control of the situation.
Unsure if she's serious about buying a new motor, Max insists that his cash offer is final and suggests that if she wants to seal the deal, she should meet him at The Vic.
Later, Max is delighted when Vanessa turns up in the pub and takes him up on his offer.
With the chemistry between them evident, Vanessa leaves Max with her business card, before driving out of Walford.
Speaking to
Digital Spy
of her role, Lucker said: "[Vanessa]'s very glamorous and a real risk-taker who gets bored very easily. She's quite a complicated one. She appears like she's one thing, but we slowly but surely realise that she's not everything she seems. There are a lot of layers to her."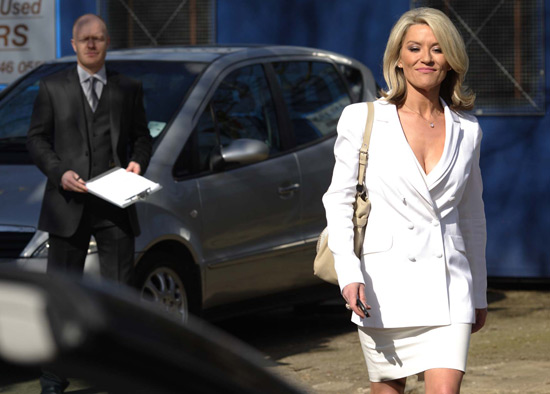 EastEnders airs tonight at 8pm on BBC One.
> Click here to read our recent interview with Zöe Lucker
> Click here to read more about tonight's episode