Jean and Billy share a kiss in tonight's episode of
EastEnders
following an eventful night at R&R.
The pair's intimate moment occurs after Billy jumps to Jean's defence at the club, having seen a group of lads making rude gestures at her.
Billy has been helping out in the club as a one-off, but when his overreaction causes a commotion, he's sent home by a disappointed Jack.
However, rather than returning back to his house, Billy heads over to Jean's for a cup of tea - and it's not long before their unexpected kiss takes place…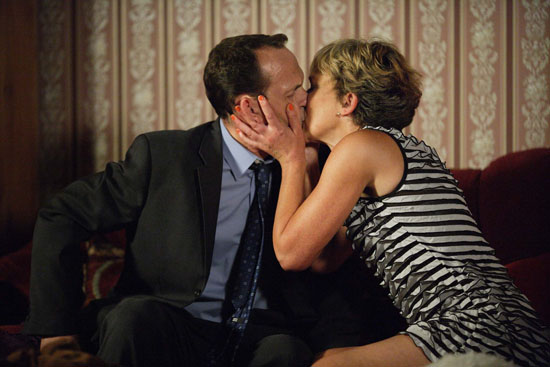 EastEnders
airs tonight at 8pm on BBC One.
> Click here to read more about tonight's episode