Kat and Alfie go through a rollercoaster of emotions in tonight's episode of
EastEnders
as the news that Tommy is still alive starts to sink in.
Following
Ronnie's dramatic confession
, the pair wait at the hospital as Tommy is given a check-up, while a paternity test is also carried out to determine the truth amid all the confusion.
When the hospital confirms that the healthy baby is indeed Tommy, a social worker tells Kat and Alfie that they'll be able to take him home as soon as possible but will need to answer some questions as standard procedure.
Unable to accept what is happening, Kat flees the hospital and heads back to the Queen Vic. However, while she's there, a conversation with Jean helps her to deal with the news that she is about to bring Tommy back home.
After Kat returns to Alfie and the social worker at high speed, it's not long before the couple have a happy reunion with their child - overjoyed to have him back at last.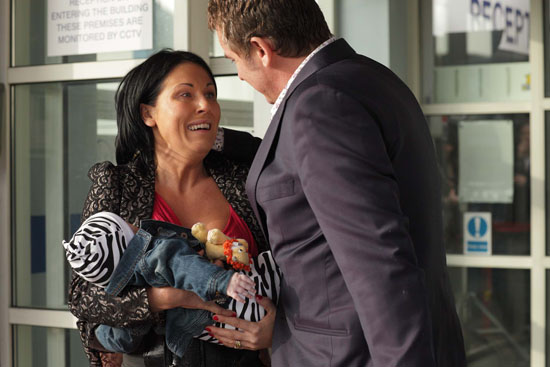 EastEnders
airs tonight at 8pm on BBC One.
> Read more about tonight's EastEnders episode