Michael's unusual behaviour continues in tonight's visit to Albert Square.
With Ronnie's court date looming, Michael tells her that he is trying to help after arriving at the flat with shopping bags. Meanwhile, Jack tries to reassure his wife that she won't be going to prison.
Ronnie continues to make preparations for her trial; trying on outfits with Roxy and handing over a list to be taken care of if she is sent down.
In the gym, Ronnie tells Michael that she feels he is the only person who understands her. Taking her hand, he tries to kiss her. A shocked Ronnie runs from the office, but Michael follows and tells her to stop denying her feelings for him.
Will Ronnie's protests that she is with Jack be enough to stop Michael?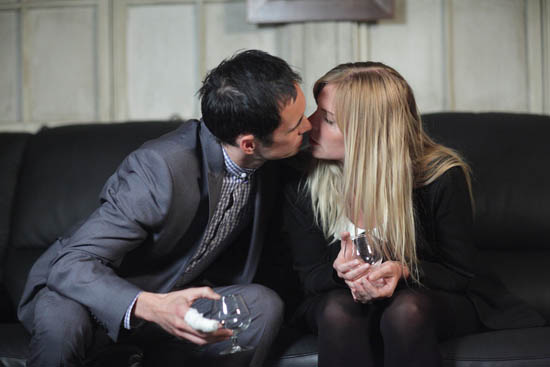 EastEnders
airs tonight at 8pm on BBC One.
> Read more about tonight's episode of EastEnders
> Read more EastEnders spoilers and news