6
Soaps News
POTD: 'EastEnders' Julie makes a big decision
EastEnders
cleaner Julie Perkins realises she has no future in Walford and decides to bow out quietly in tonight's episode of the soap.
In the aftermath of the incident between Lola and Jay, Julie (
Cathy Murphy
) continues to cover for her granddaughter - keeping up the pretence that she was the guilty party.
When Lola (Danielle Harold) returns to the children's home of her own accord, Billy and Julie head off to convince her to come back. However, Lola is as rude as ever to her grandmother - reminding her that she's now second best in Billy's eyes.
As Lola finally agrees to give life away from the children's home another try, Julie's doubts come to a head until she finally decides that she's not cut out for bringing up Lola. After sharing the news with Billy (Perry Fenwick), Julie bids a tearful farewell to Walford.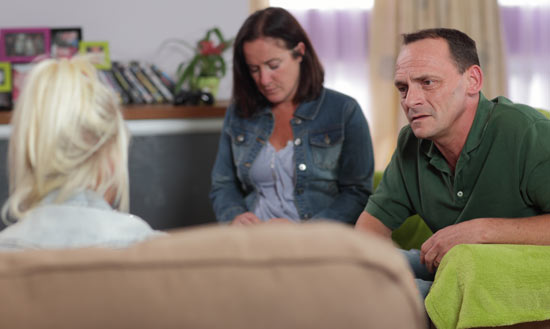 EastEnders
airs tonight at 8pm on BBC One.
> EastEnders departure for Julie Perkins
> EastEnders' Cathy Murphy teases Julie Perkins exit
> EastEnders' Julie excited over future roles: 'I like to spice it up'
> Read more about tonight's episode of EastEnders
> Read more EastEnders spoilers and news
Get the Inside Soap magazine on your iPhone or iPad