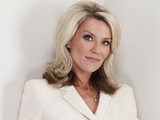 Zöe Lucker
has admitted that she wasn't aware of how her
EastEnders
character Vanessa Gold's 'bubbly in the fridge' meltdown became an online hit.
In scenes shown last month, Vanessa discovered Max and Tanya's secret flat, reading a note from her ex-partner which said 'bubbly in the fridge'. She
went on to trash the house, screaming the line as she ripped down curtains
.
Speaking to
Digital Spy
, Lucker said that she was unsure what it meant to be trending on Twitter.
"It's so weird, because I'm a huge technophobe!" she said. "I check my emails about once every three months, and when I do get an email, my friends have to text me and say, 'I've sent you an email - please read it!'
"So I wasn't aware of all this, but I suddenly started getting all these texts saying, 'You're trending on Twitter!' I had no idea what that meant at all!"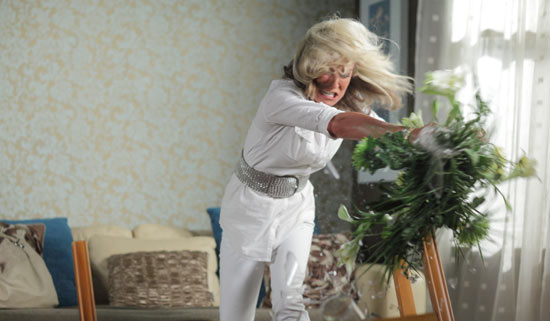 The actress, who recently finished filming on the BBC soap, continued: "My other half had to explain it to me, but it's great. I'm glad that people enjoyed what they saw.
"It was actually Bryan Kirkwood (executive producer) who rang me to say that there was a mash-up of 'bubbly in the fridge'. I haven't seen it, but I'm going to see if I can get someone to show me how to go on YouTube!"
Lucker will make her
EastEnders
exit next week.
> Read the full interview with Zöe Lucker
> 'EastEnders' Vanessa meltdown was fun to film, says Zöe Lucker
Relive Vanessa's 'bubbly in the fridge' meltdown in the video below: