EastEnders
couple Eddie and Vanessa plot against Michael as the Moon revenge storyline reaches its climax in tonight's episode of the soap.
Eddie (
David Essex
) has decided that it's time to turn the tables on Michael after learning of his recent schemes, so he sends his son off on a job before giving Vanessa (Zöe Lucker) the keys to the boxing gym.
Promising that Michael (Steve John Shepherd) is away and the CCTV is turned off, Eddie encourages Vanessa to steal cash from the safe, promising that they can flee to Spain together afterwards.
With both Eddie and Vanessa about to bow out from the soap, how will the plan play out and will they leave together?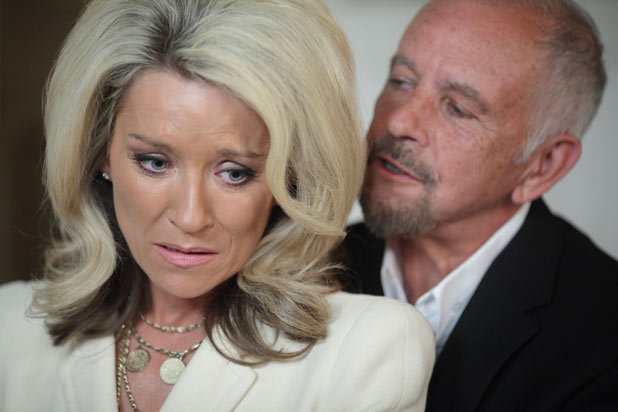 EastEnders
airs tonight at 7.30pm on BBC One.
> Read more about tonight's episode of EastEnders
> Read our interview with Zöe Lucker about her EastEnders departure
> Read more EastEnders spoilers and news
Watch a video preview of tonight's
EastEnders
episode below: