EastEnders
' Roxy Mitchell considers fighting dirty in her attempts to win daughter Amy back in tonight's episode of the soap.
When Roxy (
Rita Simons
) meets her solicitor, he tells her that they need to discredit Jack and the Brannings if they're to have any hope of beating them in the custody case.
Roxy fears that she doesn't have anything damning enough, but she is later intrigued when she spots Derek behaving menacingly towards Pat (Pam St Clement) on the Square.
Heading over to Pat's, Roxy starts asking questions and is shocked when she hears about Derek's history of violence. Will Roxy risk the wrath of Derek (Jamie Foreman) by bringing up his unsavoury past in court?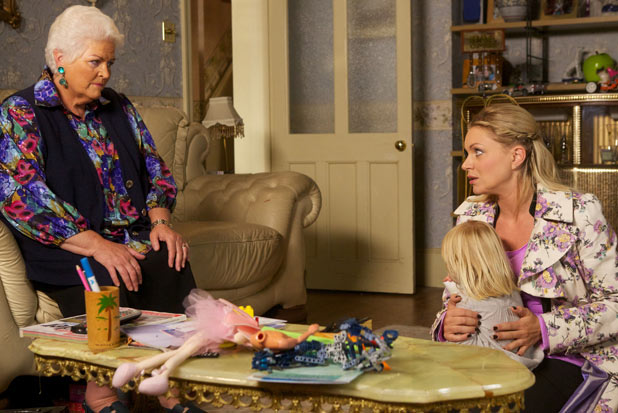 EastEnders
airs tonight at 8pm on BBC One.
> Read our full spoiler for tonight's episode of EastEnders
> Read more EastEnders spoilers and news
Watch a video preview of tonight's
EastEnders
episode below: