EastEnders
star
Nina Wadia
has said that she is pleased her character Zainab Masood will soon settle her differences with Christian Clarke.
Zainab has big episodes on the way next week
as she finally confesses that she deliberately sent Yusef Khan back into the burning B&B at Christmas
, which leaves her family stunned.
The revelation also has an unexpected consequence as Christian (John Partridge) becomes an unlikely ally for Zainab, who spent many months disapproving of his relationship with her son Syed (Marc Elliott).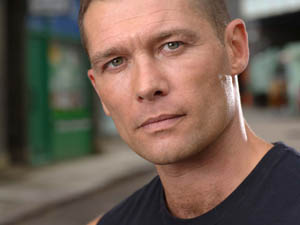 Wadia told
All About Soap
: "Johnny and I have been waiting for this scene for ages. Ever since Christian saved Masood from the fire, Zainab's seen him in a very different light - and she's realised that Christian is a good person.
"She sits with Christian and tells him she wants to be forgiven, and he says that he forgives her for the way she's treated him in the past. This is a big eye-opener for her and she realises just how much her actions have hurt him."
Asked whether the pair will be friends now, she replied: "Hopefully! They could go shopping together and Christian could give Zainab a makeover. I really want a Jessie J bob, so maybe he could find a way to make that work for her!"
Meanwhile, a separate development for the Masood family will see Amira (Preeya Kalidas) leave Walford next week as she finally accepts that Syed will never love her.
Discussing whether Zainab will miss Amira, Wadia replied: "Yes, she will. She feels that she did wrong by Amira because she let the wedding go ahead even though she knew Syed was gay. Amira's never discovered the truth and she would hate Zainab if it came out."
EastEnders
airs Zainab and Christian's heart-to-heart and Amira's exit on Thursday, March 8 at 7.30pm on BBC One.
> EastEnders spoiler: Zainab confesses her dark secret
> EastEnders spoiler: Zainab's revelation shocks the Masoods
> Read more EastEnders spoilers and news
Watch Zainab's
EastEnders
character trail below: