EastEnders
star
Victoria Alcock
has expressed delight over the public's response to her nasty character Lorraine Stevens.
Lorraine turned up in Walford last week, shaking up her daughter Mandy's (Nicola Stapleton) new life with local businessman Ian Beale (Adam Woodyatt).
Speaking on
This Morning
today (March 9), Alcock revealed that
EastEnders
fans are already confusing her with her troublesome alter ego.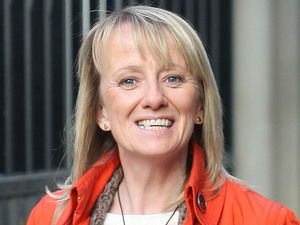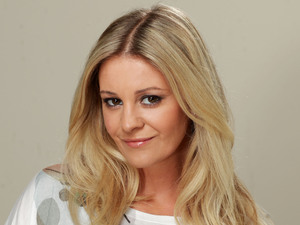 She explained: "My poor husband Nick has had so many people say to him, 'I'm sorry, your wife is an absolute nutter'. I think he's sleeping with one eye open at the moment!
"I'm loving it. It's great to be involved in
EastEnders
full-stop. But I've also got a new-found respect on the street - on the real-life street! People are giving me a wide berth. I can hear the whispers. And when I look at them they go, 'Alright, love? Sorry, love!'"
Tonight's
EastEnders
episode sees Lorraine's behaviour get much worse. Ian then kicks her out of the Beale house when he finally sees her true colours.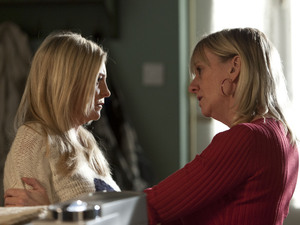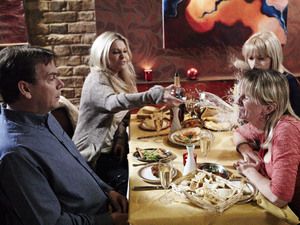 Alcock commented: "She does have quite a volatile temper, that for some reason or another, can turn on anybody. Nobody's safe on the Square - let alone poor little Mandy.
"She is just a nasty bit of work. She's out for whatever she can possibly get. She's just one of life's takers."
Although Lorraine leaves Walford this evening,
EastEnders
bosses have confirmed that she will be back for another short stint later this year.
> EastEnders fans will understand Mandy now, says Victoria Alcock
> Read more EastEnders spoilers and news