16
Soaps News
'EastEnders' Cheryl Fergison on soap exit: 'There were lots of tears'
Former
EastEnders
star
Cheryl Fergison
has admitted that she was tearful when she first heard that her character Heather Trott would be killed off.
Show bosses broke the news to the actress late last year, but in a coincidence, it was on the same day that she was celebrating after hearing that her Moroccan husband Yassine Al-Jermoni had been granted a visa to live in Britain.
Fergison, speaking in a new interview with
Best
magazine, explained: "It was a bittersweet day. What you get with one hand, you get taken away with another!
"When they told me Heather was for the chop, [they] had to get me a tissue. Sometimes a character is sacrificed to make other stories work. I get it. I knew it was going to come, but it was still a shock."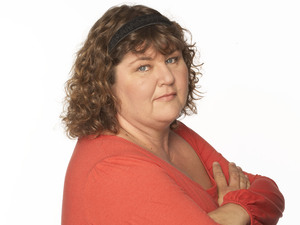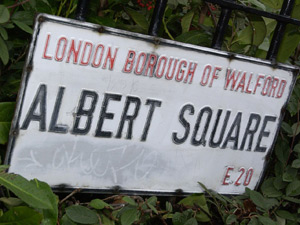 The 48-year-old added that her most emotional moment came when she cleared out her dressing room after filming her final scenes earlier this year.
"There were lots of tears and I was scared about the future," she confessed. "I've turned down a couple of things I didn't think were quite right for me. I'd love to do some documentaries about Morocco with my husband and I'd like to do some more theatre."
EastEnders
fans saw Heather's final episode last night (March 19)
as she was killed by twisted teen Ben Mitchell
.
> EastEnders spoiler picture - Shirley devastated by Heather's death
> EastEnders death aftermath - full spoilers revealed
> EastEnders Heather Trott tribute causes trouble - spoiler pictures
> EastEnders Steve McFadden praises Heather Trott exit drama
> EastEnders' Cheryl Fergison eyes music career
> EastEnders' Cheryl Fergison: 'I want to show the real me'
> EastEnders' Linda Henry praises Cheryl Fergison, Heather role
> Read more EastEnders spoilers and news
Watch Heather's
EastEnders
character trail below:
Get the Inside Soap magazine on your iPhone or iPad