EastEnders
killer Ben Mitchell reaches breaking point in tonight's (May 14) episode as he fears that he is about to be arrested.
The latest twist plays out as a drunken Phil has a showdown with Ben (
Joshua Pascoe
) outside the R&R this evening, complaining about all the trouble that Heather's murder has caused and admitting that he sometimes wishes his son had never been born.
Phil and Ben then receive a shock as they spot a livid Shirley listening to their argument nearby. As Phil attempts to discover how much his ex-partner has heard, Ben panics - especially when he spots the pair chatting to a passing police officer who is concerned about the visible tension.
Believing that Phil or Shirley could be about to turn him in, Ben rushes round to Ian's place in a desperate state - confessing that he killed Heather. How will Ian react?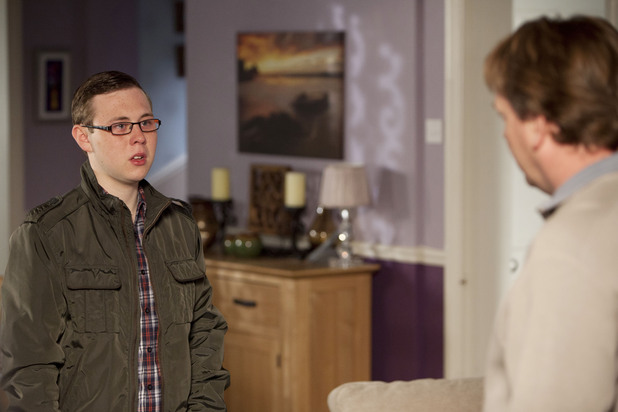 EastEnders
airs these scenes tonight at 8pm on BBC One.
> 'EastEnders' Ben Mitchell confession aftermath revealed
> 'EastEnders' confirms Ian Beale breakdown plot
> Read our spoiler for tonight's 'EastEnders' episode
> Read more 'EastEnders' spoilers and news