EastEnders
hardman Phil Mitchell takes the drastic step of disowning Jay in tonight's (August 20) emotional episode of the soap.
Despite Ben's recent murder confession, a desperate Phil (
Steve McFadden
) is still determined to ensure that his son does not receive a prison sentence - so his first task is to order the entire family to toe the party line in their police interviews.
However, when Phil instructs Jay (Jamie Borthwick) to change his damning statement, the teenager refuses to agree - insisting that he did the right thing by telling the truth and it was what Ben wanted.
Realising that Jay is unlikely to change his mind, Phil angrily kicks him out onto the street - and even refuses to let him take any of his own clothing and belongings away.
When Billy later refuses to give Jay a place to stay, it's clear that he's all alone and has nobody to turn to. What will he do now?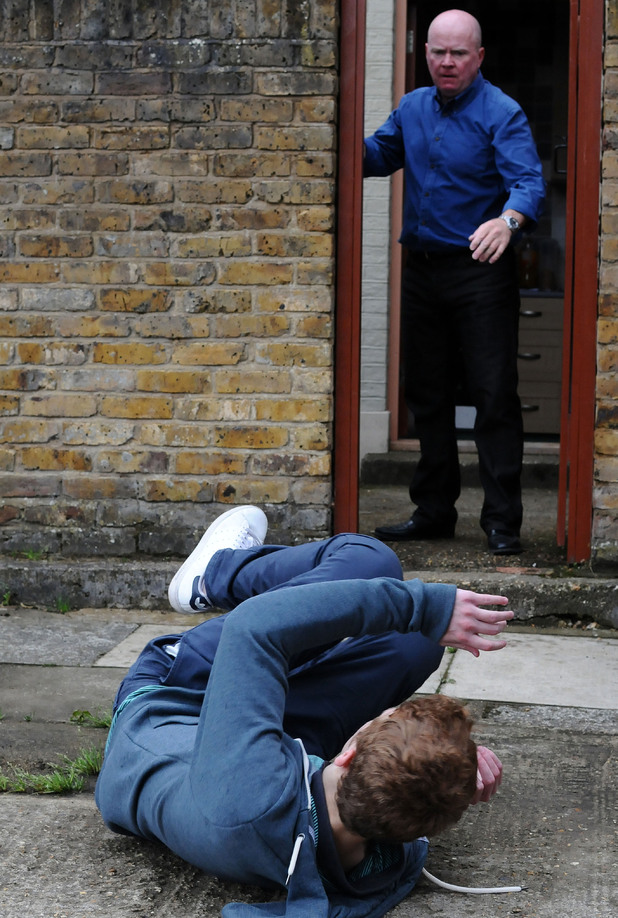 EastEnders
airs tonight at 8pm on BBC One.
> Read our spoiler for tonight's 'EastEnders' episode
> Read more 'EastEnders' spoilers and news