Patrick Trueman risks a backlash in
EastEnders
tonight (August 21) as he offers help to a desperate Jay Mitchell.
At rock bottom
after being rejected by both Phil and Billy
, Jay has been forced to sleep rough on the street - and is even spotted eating leftovers from a bin as he has no other source of food.
When Patrick (
Rudolph Walker
) sees just how much Jay is struggling, he immediately sticks his neck on the line by offering him a place to stay for the time being.
Patrick is confident that he's doing the right thing, but when an irate Max confronts Jay (Jamie Borthwick) on the Square, Patrick realises that his kind gesture may well alienate some of the local residents…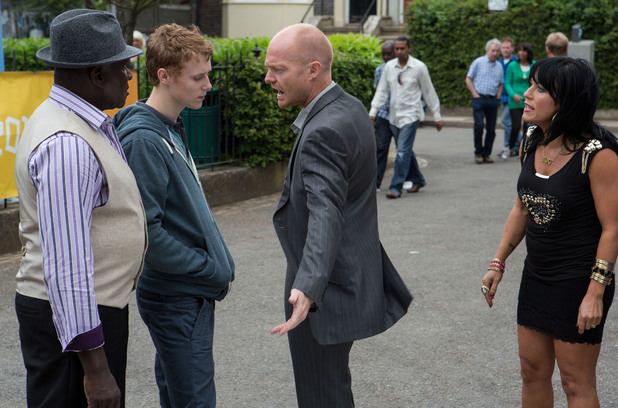 EastEnders
airs tonight at 7.30pm on BBC One.
> Read our spoiler for tonight's 'EastEnders' episode
> Read more 'EastEnders' spoilers and news