EastEnders
' Andrew Cotton is on a collision course with the Mitchells in tonight's (August 23) episode of the soap.
Andrew (
Ricky Grover
) is still seething following the revelation that Ben killed Heather, so when he spots Phil on the Square, he can't resist taunting the troubled businessman about how he's slowly losing everyone around him.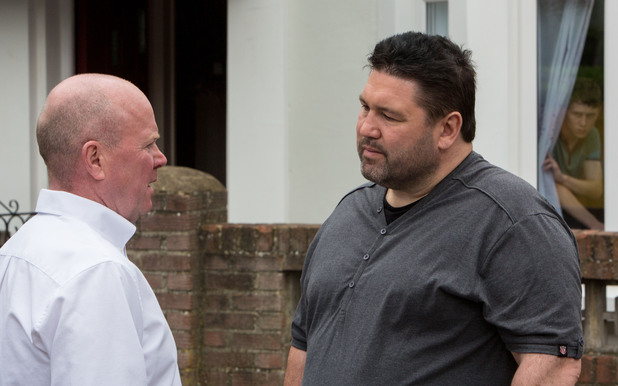 Phil (Steve McFadden) takes Andrew's words on the chin, but later feels compelled to stand up to him when he directs his fury in Jay's direction.
As Andrew comes close to attacking Jay upon spotting him at The Vic, Phil steps in to defend the isolated teen by warning Andrew off. Is this a sign that Phil could forgive Jay? And will Andrew realise that Heather wouldn't want him to seek revenge?
EastEnders
airs tonight at 7.30pm on BBC One.
> Read our spoiler for tonight's 'EastEnders' episode
> Read more 'EastEnders' spoilers and news