EastEnders
bad boy Derek Branning surprises everyone by making a big apology to Tanya in tonight's (October 11) episode of the soap.
Derek (
Jamie Foreman
) is forced to reconsider his recent behaviour when his daughter Alice finds out that he's been giving Tanya a hard time over the mugging incident.
Alice (Jasmyn Banks) is quick to inform her father that the makeover she received from Tanya (Jo Joyner) wasn't the reason she was targeted by the thief. She is also equally appalled when she learns that Derek managed to upset young Dennis at Abi's birthday party.
Given food for thought, Derek finally pays a visit to Tanya's place and says sorry for all of the trouble he's caused. Is he just trying to appease Alice, or is he being genuine this time?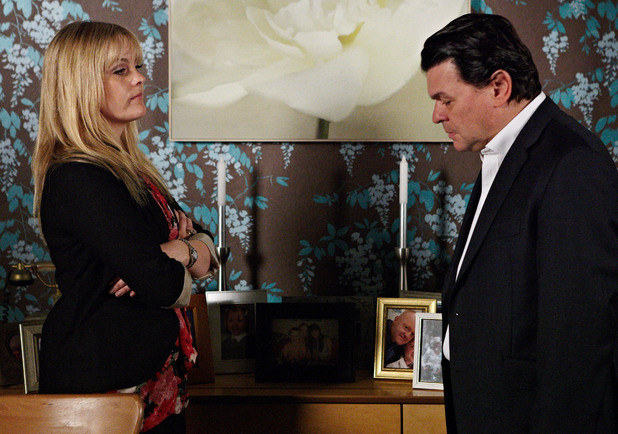 EastEnders
airs tonight at 7.30pm on BBC One.
> Read our spoiler for tonight's 'EastEnders' episode
> Read more 'EastEnders' spoilers and news