EastEnders
star
Hetti Bywater
has admitted that she gets emotional when filming big scenes for the Beale family.
The actress's character Lucy Beale turned against her troubled father Ian earlier this year after
he suffered a mental breakdown and disappeared for a number of weeks
.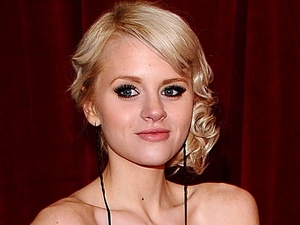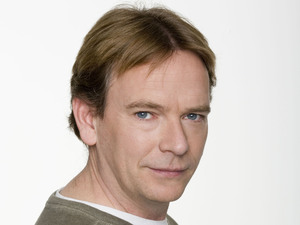 Lucy and Ian
have managed to get their relationship back on track in recent episodes
, putting an end to the tense scenes that Bywater shared with on-screen dad Adam Woodyatt.
Bywater told
The Sun
: "Adam is amazing. He can turn on the tears so quickly that I find it hard not to cry in scenes with him. In one scene I filmed recently I wasn't supposed to be crying, and I just burst into tears. The team had a word with me about it, but luckily it worked out okay.
"Another time Lucy was supposed to tell Ian to 'drop dead' during a fight and I started crying because I just didn't want to say the words to him.
"Lucy is a bit of a bitch and that wasn't the first time I haven't wanted to say the lines she comes out with. I always end up apologising afterwards."
She added: "Lucy has been really hard on Ian, but in the next few months they really build up a relationship and you see a much softer side to her."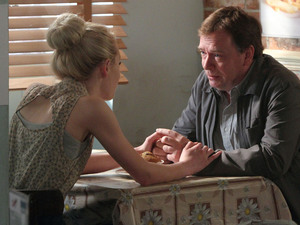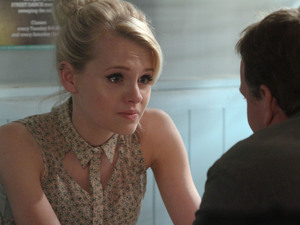 Bywater added that she believes she has improved as an actress
since she first took over the role of Lucy
.
She said: "I look back at my first scenes in
EastEnders
and just cringe because they are so terrible. I wasn't acting very naturally at all. Most of the time on set you can't tell if people are saying lines or having a conversation because they are so natural in their parts.
"At the beginning I was constantly asking people 'What were you saying?' and they'd reply, 'Oh no, I was just reading my lines'. I'd always wonder why I couldn't do that. But I think it's something that you get better at - I've definitely got better since January."
EastEnders
continues tonight (October 22) at 8pm on BBC One.