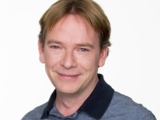 I recently caught up with
EastEnders
' longest-serving star
Adam Woodyatt
to reflect on two-and-a-half decades of playing one of Britain's best-known soap characters Ian Beale.
Click here
to read the first half of my interview, or read on for the rest!
You share the long-standing title with Tracey The Barmaid, too - what's Jane like to work with?
"She's very quiet! I've only ever been in a few of the scenes over the years in which she's said more than one line. If you go back, Jane was in a kids series which I can remember watching when I was a kid. She was on the flower stall when I started working here."
Do you think Tracey could have a storyline?
"I think she should remain an enigma. It's nice to have something mythical about her. The reason everyone thinks that June [Brown] was here from episode one is because the character was mentioned from ep one. It's the same with Tracey - she's always there, but then she's not always there."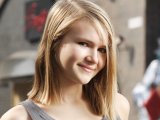 Do you think characters from the younger cast - like your screen children Melissa Suffield and Thomas Law - could replicate your success? Or do you think soapland's changed?
"That'd be entirely up to them and what they want to do with their careers. Mel and Tom didn't have much to do when they were under the age of 16, but they're now starting to get more storylines and they'll get so much experience. It's a fantastic place to learn. As for characters, it's a combination of how the character's been received and whether the actor's still happy. Sometimes actors want to move on and sometimes a character doesn't work out as had been hoped."
Ian's had quite a few wives - who's been your favourite?
"I'm not answering that! No way! They're all going to be at the party and I'm not going to say that number one was better than number two who was better than three!"
Do you think he's found his soul mate in Jane?
"No - the beauty of them are that they're still looking for something better. And they'll keep doing it. Jane's had a dalliance with Grant and then recently with Masood. Ian's been a pillock again with Janine. They keep thinking that the grass is greener on the other side. They're just settling for each other."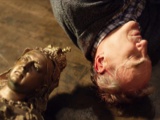 Do you think Ian would have had the nerve to kill Archie?
"He's certainly got a motive! Anything's possible. At Christmas, Ian was so desperate to keep Jane having only just got her back that he could have done anything. It's certainly plausible."
As a viewer, who do you think killed Archie?
"So far, I've gone through seven different people. I've been changing my mind each week. I was convinced it was Sam. Then I thought it was Ronnie. Then I thought it was Phil because he asked Shirley for the alibi. Then I was being so daft with the laptop that I thought it was me. Then I thought Janine, then Ryan. This week it's back with Sam…"
What was your reaction when you heard that Barbara was leaving?
"Gutted. It's the end of an era for
EastEnders
but it's not the end of the show and it's not the end of the Mitchells. I think Barbara will find it quite difficult [to leave] because if you've been turning up at work every day for so long and then you don't, it's a wrench. We all know there'll still be contact, though - we just won't see her at work."
What have been your thoughts about Diederick's reign at the top?
"He's done really, really well. Kate Harwood got us out of a bit of a crisis and Diederick continued that success and brought the show back to its strengths."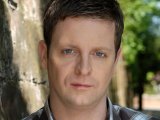 Looking forward to Bryan taking over?
"I'm looking forward to it. I've not met him yet, but have been talking to various cast members who know him. Everybody talks and everyone's curious what a new boss is going to be like. I think this is my 14th boss!"
What's the latest with your Haiti event?
"We have about 50 cast from various soaps.
EastEnders
have abut 25 going and
Emmerdale
have 11. It's been a little difficult with everyone's schedule so it's been difficult for everyone to fully commit. The staging's all been sorted, the funfair's booked and we have some brilliant auction items."