Roxy and Glenda team up to get even with Phil on
EastEnders
early next month, but the Albert Square hardman manages to stay one step ahead of them.
After recently telling Roxy that Phil was the guilty party who stole her cash, Glenda is determined that they should do something about it. At first, the pair plan to steal from the R&R by selling Phil's secret champagne stash and pocketing the profits - but that plan goes out of the window when he catches them moving the boxes and gets suspicious.
As they move on to plan B, Glenda ropes Roxy into a plot to steal money from Phil's safe. After they enter his house using Glenda's spare key, they start to help themselves to the loot - but they're soon left stunned when Phil arrives back unexpectedly and catches them red-handed.
Phil soon threatens the scheming duo but Roxy defends herself by revealing that she knows about his betrayal. Phil then does some quick thinking and lies that Glenda was the real thief - rousing Roxy's suspicions. Who will she believe?
A Walford source commented: "Glenda is furious at Phil and determined to get him back. She sees this as the perfect chance for revenge, as well as getting Roxy's money at the same time. Hell hath no fury like a woman scorned but she underestimates Phil, with disastrous consequences."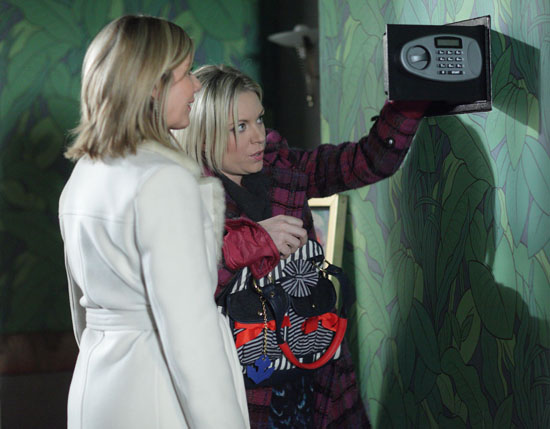 These scenes air on Thursday, March 3 at 7.30pm on BBC One.
Over on
Coronation Street
, Maria's dark new storyline begins in early March when she heads to Frank Foster's home to help bag an important contract for Underworld.
After being informed by Carla that business is bad at the factory, Maria is well aware that the stakes are high and her private meeting with Frank is vital.
However, when Maria arrives at Frank's, she's stunned to realise that he has more than just business on his mind. As they're on the verge of agreeing the deal, Frank leans in to kiss Maria and she rejects him - but he seems unable to accept this and a frightening encounter follows.
Speaking in a recent interview about the plot, Maria's portrayer Samia Smith commented: "She's absolutely terrified. He starts groping her all over and has his hand up her thigh. He basically tries to rape her but she manages to struggle out of his grip and runs from the house screaming and petrified."
How will Maria cope in the aftermath of the incident? And how will this affect the business deal and the fate of the factory?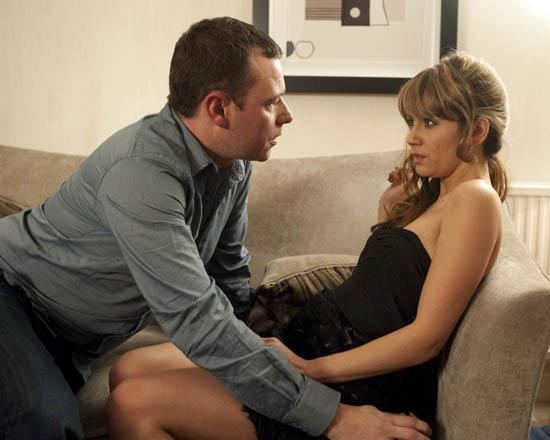 These scenes air on Thursday, March 3 at 8.30pm on ITV1.
> Samia Smith explains 'dramatic' plot
> Corrie star: 'Maria has horrible dilemma'
Coming up in
Emmerdale
, former
Bill
actor Dominic Power is about to make his debut on the soap - playing new arrival Cameron Murray.
Cameron has history with Debbie Dingle from her recent time in Jersey and the blonde is stunned when she discovers that he has turned up in the village to see her.
There's a further surprise in store for Debbie when Cameron announces that he's left his wife and kids for her - adding that he hasn't been able to stop thinking about her since she left Jersey.
An unimpressed Debbie quickly retorts that she isn't interested in being a marriage wrecker and tells her former flame to get lost. But when Cameron continues to hang around in the village, can she carry on resisting temptation?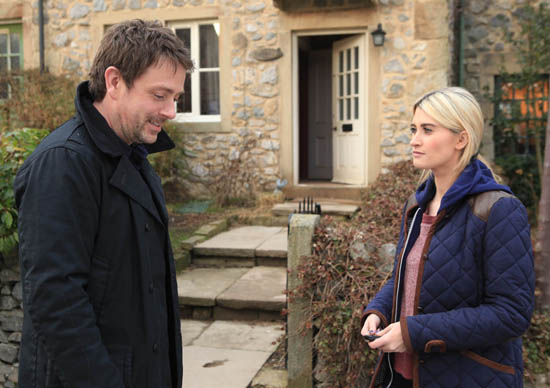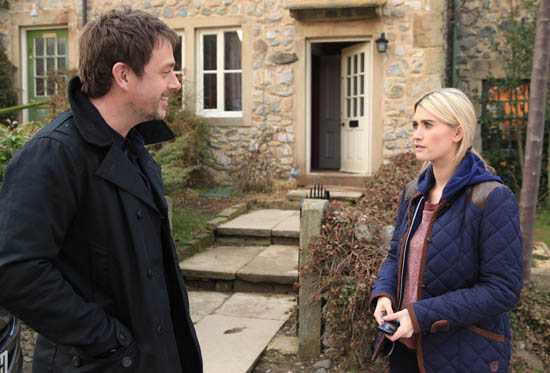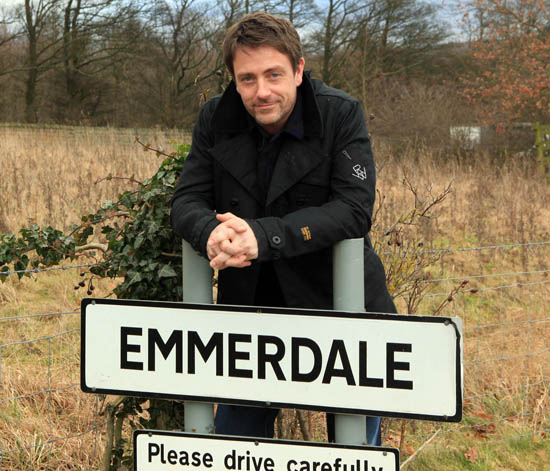 These scenes air on Thursday, March 3 at 7pm on ITV1.
> Dominic Power joins Emmerdale
Finally, this is the moment that
Hollyoaks
' Jason Costello discovers that his brother Seth's experiment with steroids has gone horribly wrong.
Viewers are about to see Seth buy a supply of the drugs from bad boy Gaz - keen to bulk up quickly because he's unhappy with his physique.
However, as Seth experiments with his dangerous purchase and pumps some iron, the strain becomes too much and he collapses.
Jason is on hand to get help and Seth is rushed to hospital - but will he be okay?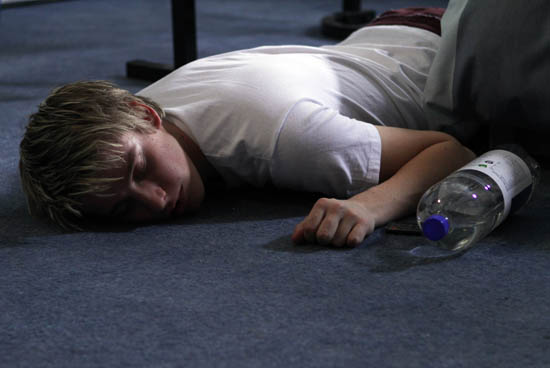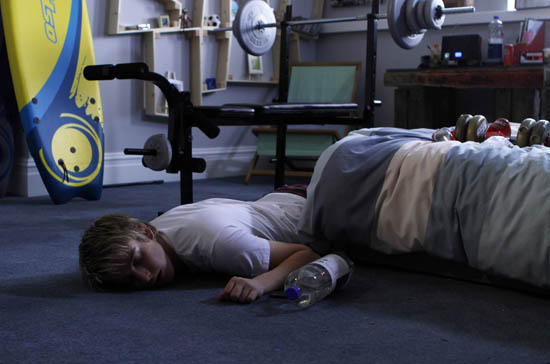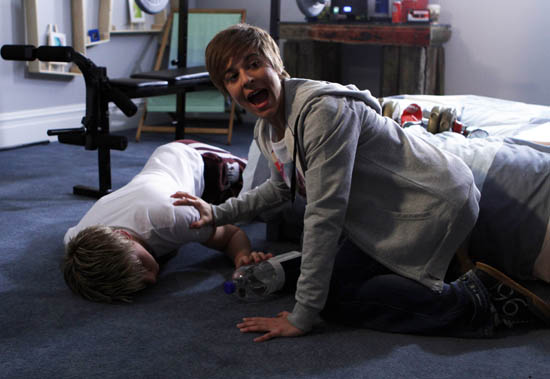 These scenes air on Monday, February 28 at 6.30pm on Channel 4.
Let me know your thoughts on all the latest soap storylines using the form below!