9
Soaps News
Corrie kiss, 'Enders reunion, E'dale surprises, 'Oaks Jacqui fears
A tipsy Carla takes her growing relationship with Frank to the next level, when she shares a kiss with her Underworld partner.
The recovering alcoholic is still coming to terms with the death of her mother last month, and continues to lean on Frank when he helps her go through her things.
Afterwards, Carla suggests that they go for a meal together at The Bistro. A grateful Carla thanks Frank for providing the support he has.
With the drink flowing, one thing leads to another and the pair end up sharing a passionate kiss before they spend the night together.
Have Maria's pleas for Carla to resist falling into Frank's arms fallen on deaf ears?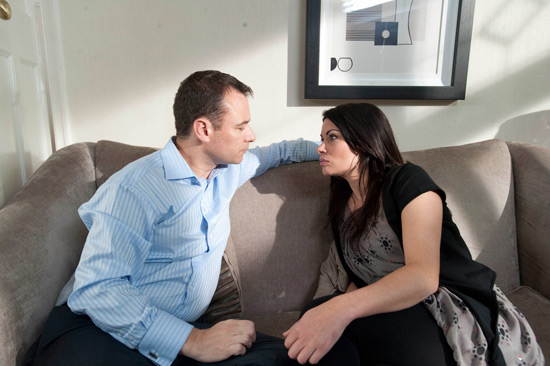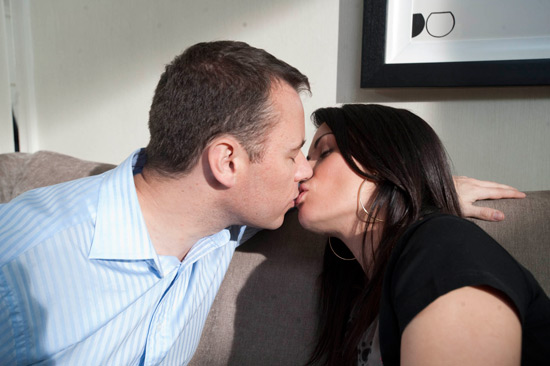 These scenes air on Thursday, July 14 at 8.30pm on ITV1.
Read more details of Carla's current storyline:-> Alison King: 'Corrie's Carla won't have affair'> Coronation Street boss promises big Carla plot> Corrie's Carla Connor 'to suffer brutal attack'> Corrie's Carla 'to face family tragedy'
Over on
EastEnders
, Billy and Julie are in shock after discovering that they have a granddaughter.
Having discovered heartbreaking news while hoping to be reunited with his long-lost son, Billy is determined to track down the new Mitchell.
After arriving at a children's home, Billy informs a shocked Julie just who they are about to meet. Led inside by a care worker, the pair witness a fight kick off between two girls in the communal room.
While Billy intervenes to seperate the scrapping pair, he and Julie are surprised to discover that the instigator is their granddaughter Lola...
An Albert Square source commented: "When Billy find outs that they have a granddaughter he is determined to find her. Julie isn't as keen so Billy tricks her into coming to the children's home. When the fight breaks out Billy thinks that the one being picked on is their granddaughter so immediately intervenes. He is surprised when he finds out that their granddaughter Lola is actually the feisty instigator…."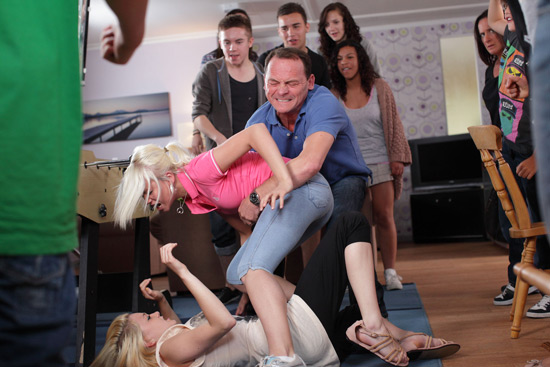 These scenes air on Tuesday, July 12 at 7.30pm on BBC One.
Read more details of Billy and Julie's current storyline:-> EastEnders departure for Julie Perkins> EastEnders casts Billy Mitchell's granddaughter
Coming up in
Emmerdale
, Jimmy panics when he wakes up in bed with Gennie.
With Laurel persuading Nicola to consider a reconciliation with her husband, an unaware Jimmy spent the night before cheering Gennie up in The Woolpack. The laughing pair kept the drinks flowing as they moved back to Mill Cottage.
The following morning, Jimmy is shocked to wake up in bed next to the factory worker. Unsure of what went on between the pair, he is further panicked when Nicola arrives to talk to him.
Under strict instructions not to leave the room, Gennie is faced with a dilemma when she realises that she is running late for work...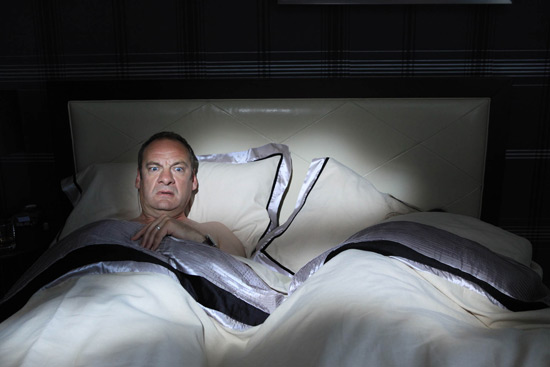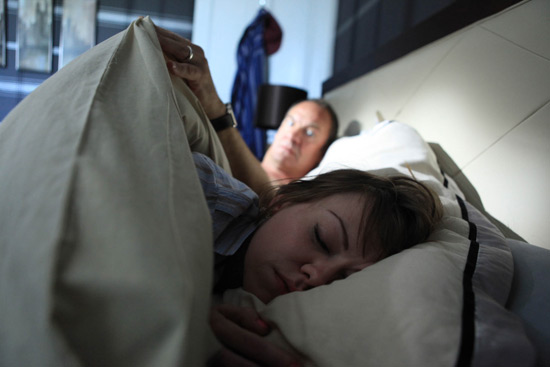 These scenes air on Monday, July 11 at 7pm on ITV1.
Read more details of Jimmy and Gennie's current storylines:-> Nick Miles: 'Fans call Jimmy an idiot'> POTD: Emmerdale heartbreak for Gennie
Meanwhile, Jacqui McQueen's ongoing struggle will take a disturbing new twist in
Hollyoaks
when she goes missing following an argument with Rhys.
Over the coming days, Jacqui tries her best to prove to Rhys that she's finally moving on from her rape ordeal, but her boyfriend isn't fooled so easily and starts to think that she needs professional help.
As Jacqui continues to keep her defences up, Rhys grows frustrated that she won't open up to him and suggests they should spend some time apart.
Shocked by his words, Jacqui heads off into the night alone. When there's no sign of her the next morning, fears for her safety grow.
With help from the McQueens and Cheryl, Rhys leads the search for Jacqui and the hunt brings the group to the woods, where they find a ripped item of her clothing.
Following the grisly murders which have rocked the village in recent months, Jacqui's loved ones are terrified by the thought that she could have become another victim…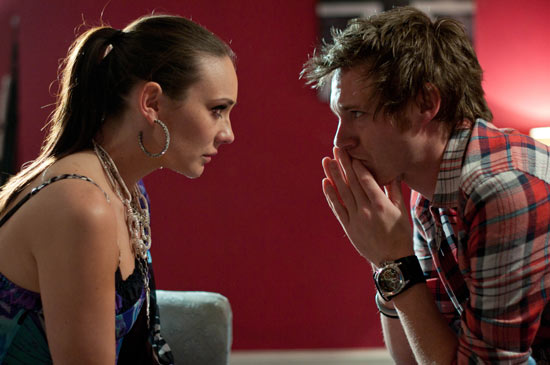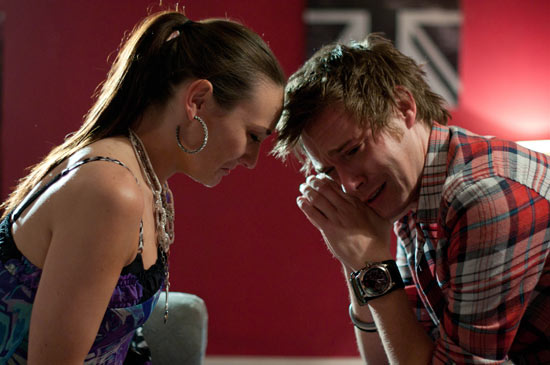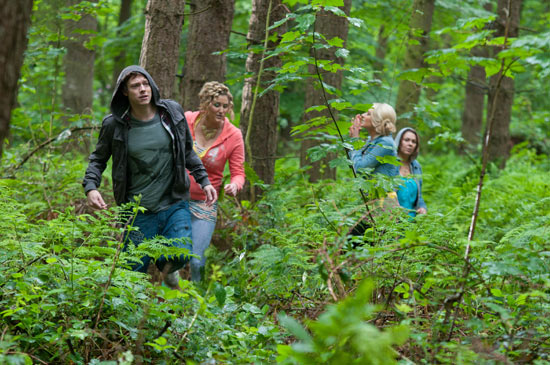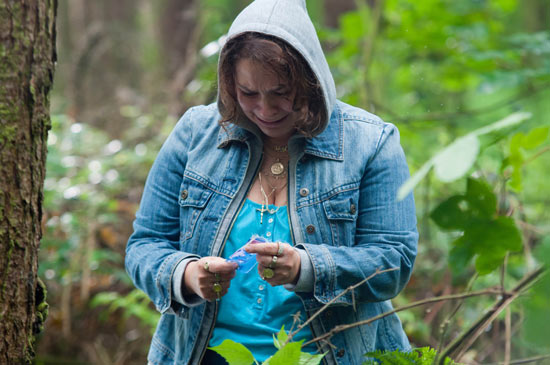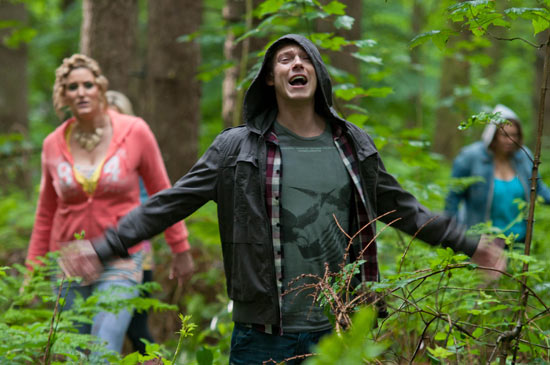 These scenes air Wednesday, July 13 and Thursday, July 14 at 6.30pm on Channel 4.
Read more details of Jacqui's current storylines:-> Hollyoaks star: 'Mercedes could cheat again'> Hollyoaks star teases Silas plot future> Gemma Merna: 'No plans to leave Hollyoaks'
EastEnders
was the winner of last week's storyline poll as 32.4% of you were most excited about Jack and Michael's upcoming scrap, as tensions reach boiling point in Albert Square next week.
Coronation Street
took second place with a close 30.3% for Fiz's arrest in Underworld,
Hollyoaks
placed third with 29.3% eagerly awaiting the latest drama for Warren, Brendan, Dodger and Mitzeee, while
Emmerdale
came fourth, with a low 7.9% choosing Chas's decision to fire Charity from The Woolpack.
Don't forget to vote in this week's poll to let us know which storyline you're most looking forward to!
Get the Inside Soap magazine on your iPhone or iPad