EastEnders
' Zainab Masood desperately tries to escape Yusef's clutches next week after growing increasingly distressed by his abusive behaviour.
Yusef (Ace Bhatti) realises that Zainab is slipping away from him in upcoming episodes, so he steps up his control by suddenly announcing that they are leaving for Karachi immediately.
Stunned by Yusef's plans, Zainab panics and goes to Masood (Nitin Ganatra) for help - but he refuses to listen to her and slams the door in her face.
Later, at the airport, Zainab (
Nina Wadia
) puts Plan B into action as she discreetly slips her passport into a cleaner's bin - before feigning surprise at the check-in desk when it's missing.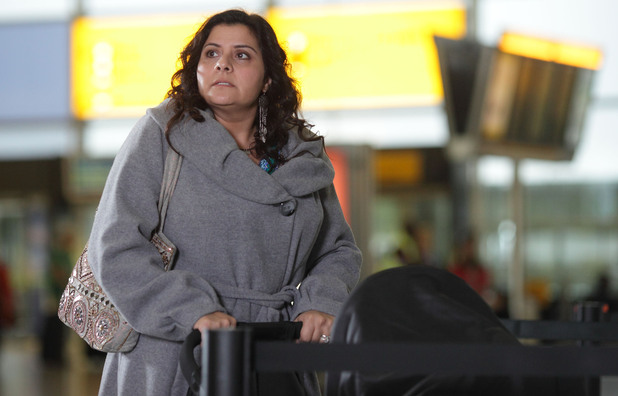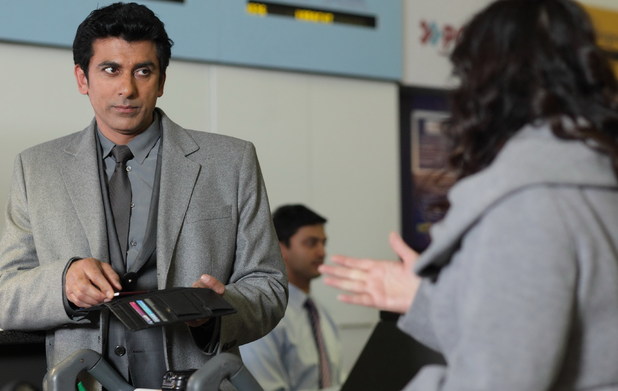 When an unhappy Yusef is forced to return home with Zainab, he vows to order a new passport straight away - before pulling his cruellest stunt yet by taking Kamil away from her.
Zainab is horrified when Yusef declares that he won't reveal Kamil's whereabouts until she is a more obedient wife - taking his manipulation to new heights.
When Masood discovers that Kamil is no longer at the house, he fears that Zainab is trying to block his access to the youngster. However, it's not long until he discovers Yusef's evil ways. Can he find a way to save both Zainab and Kamil?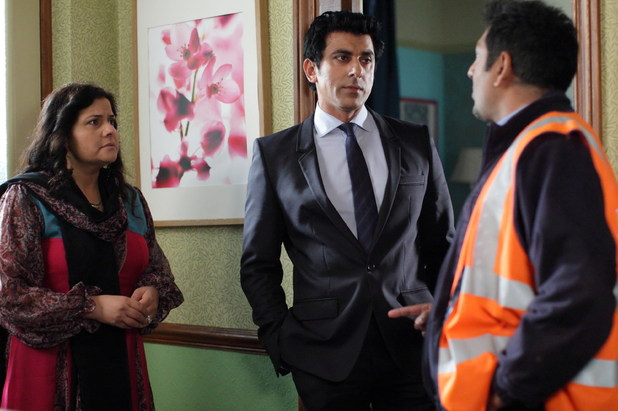 EastEnders
airs these scenes on Monday, December 19 at 8pm and Tuesday, December 20 at 7.30pm on BBC One.
> EastEnders' Masoods at centre of shock fire
> EastEnders: More Yusef shocks revealed
> EastEnders character to be disfigured in Christmas fire?
> EastEnders: More Christmas fire rumours emerge
> EastEnders' B&B fire: First look
> Read our full spoilers for next week's EastEnders episodes