EastEnders
couple Heather Trott and Andrew Cotton seem to be facing opposition from all angles next week as not everyone is happy about their wedding plans.
Heather (
Cheryl Fergison
) is delighted after Andrew (Ricky Grover) has popped the question, but her future mother-in-law Rose is far from pleased over her son's choice of partner.
Rose (Polly Perkins) later goes too far by making some hurtful comments to Heather, which prompts Dot (June Brown) and Andrew to step in - encouraging the pair to sit down together and get on better terms.
However, Heather shows a courageous side as she manages to stand up for herself against Rose. It seems that she's had the last word as she tells Rose that she's used to bullies and won't let her comments upset her.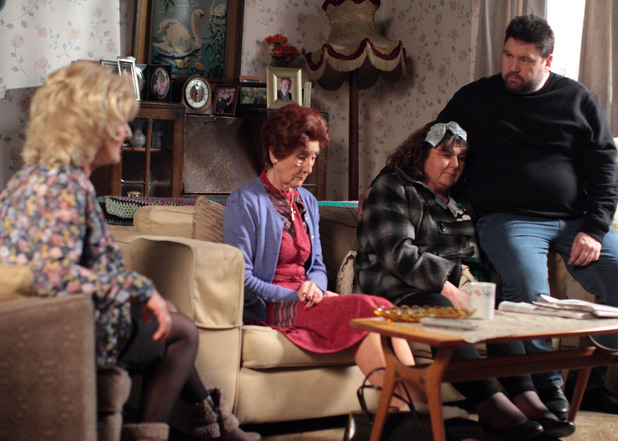 Heather and Andrew also have interfering Ian Beale (Adam Woodyatt) to contend with as he's not happy when he discovers that the couple are tying the knot on the same day as him and Mandy.
When Ian learns that Dot won't be at his wedding because she's attending Heather's ceremony, it's the final straw - and he tries to threaten the pair into changing the date for their big day!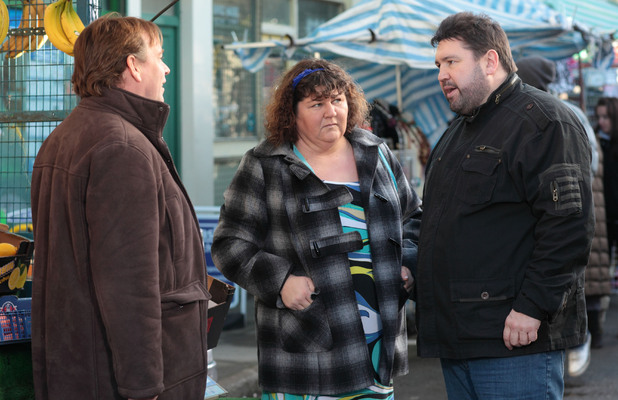 With suggestions that Heather's best friend Shirley (Linda Henry) will also be clashing with Andrew in the days ahead, it looks like there's a rocky road ahead in the build-up to the wedding…
EastEnders
airs these scenes on Monday, February 6 and Thursday, February 9 on BBC One.
> EastEnders proposal thrills Heather, says Cheryl Fergison
> EastEnders' Shirley will clash with Andrew, says Cheryl Fergison
> EastEnders star Cheryl Fergison to leave soap
> EastEnders Heather Trott exit storyline revealed
> EastEnders murder details revealed?
> Read more EastEnders spoilers and news