EastEnders
' Shirley Carter has an angry showdown with twisted teen Ben Mitchell next week as her fears for Phil's future intensify.
Shirley (
Linda Henry
) begins to panic in an upcoming episode when DCI Marsden pays her a visit, taunting her about what her life will be like if Phil gets sent down for murder.
Deciding that it's time to deal with the situation once and for all, Shirley goes looking for Ben (Joshua Pascoe) in the hope of making him change his police statement.
Grabbing Ben, Shirley begs him to change his mind - but it looks like her efforts will backfire.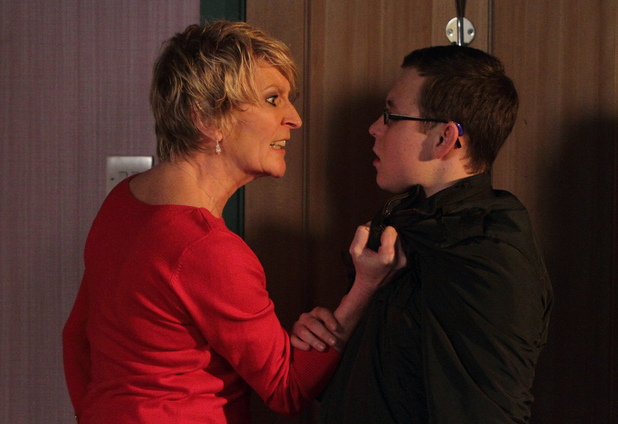 An
EastEnders
insider added: "When DCI Marsden taunts Shirley about what her life will be like without Phil, Shirley decides that she has to confront Ben. She screams at him to change his mind.
"When Ben storms out of the house, Shirley is anxious to find Marsden waiting. Marsden warns Shirley that if she tries to intimidate a witness again, then she'll be joining Phil in a cell…"
EastEnders
airs these scenes on Monday, February 27 at 8pm on BBC One.
> Read more EastEnders spoilers and news