EastEnders
airs an explosive showdown between Bianca Butcher and Carol Jackson later this month.
The argument centres around Bianca's financial troubles, which have been getting increasingly worse over the past few weeks.
When Bianca (
Patsy Palmer
) gets caught out for using a dodgy electric key to save money, Carol (Lindsey Coulson) is livid to learn that her daughter has resorted to illegal measures.
Soon afterwards, the pressure faced by the family intensifies as the debt collector comes knocking to chase a loan payment from Bianca.
An epic row later erupts between Carol and Bianca over the situation, with years of resentment pouring out between the pair. In the end, Carol packs her bags and declares that she is moving out the next morning…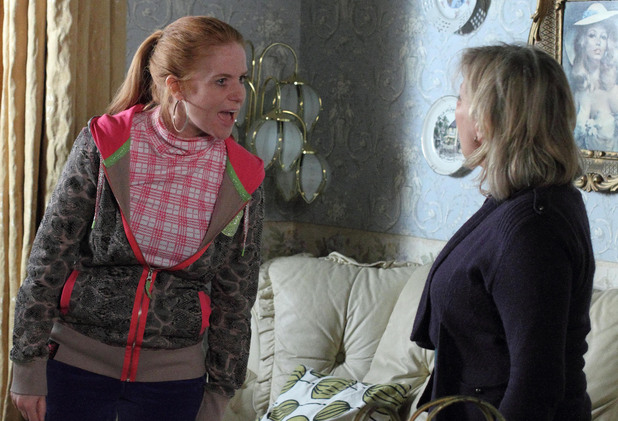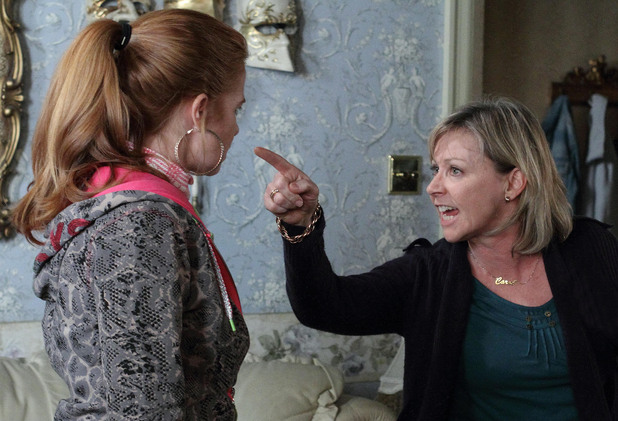 EastEnders
airs these scenes on Thursday, April 26 at 7.30pm on BBC One.
> Two EastEnders stars to take break from soap
> EastEnders' Patsy Palmer explains soap break: 'It's a full-on job'
> Read more EastEnders spoilers and news