EastEnders
' Branning clan gathers together to welcome Derek's daughter Alice into the fold next week.
Derek (Jamie Foreman) has a rocky start with Alice (
Jasmyn Banks
)
when she turns up to see him in the coming days
, but he's thrilled when she eventually agrees to meet the rest of the family.
Viewers will see Derek going all-out to win round his daughter, even arranging for a party to be held at Max's place to make her feel welcome.
However, as Alice arrives, a spot of bad luck leaves Derek otherwise engaged as the police turn up over at the Butcher house with a search warrant.
As Derek is left worrying about whether his latest stash of dodgy booze is about to be discovered, Alice is overwhelmed by the usual chaos and bickering between the rest of the Brannings.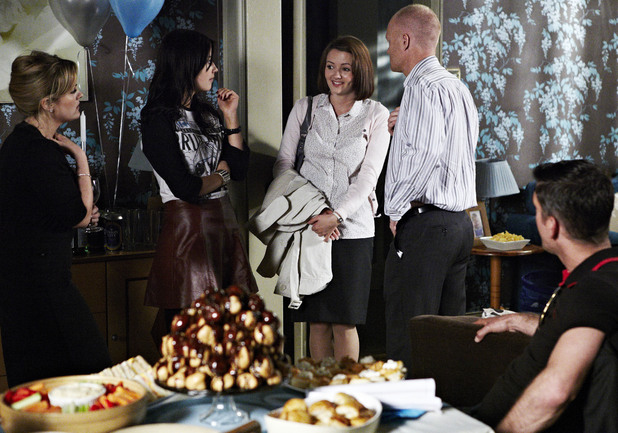 Cora, Jack and Dot all try to help out by singing Derek's praises in front of Alice, but she can see that Tanya (Jo Joyner) isn't so keen and asks her for an explanation.
Tanya then decides that Alice should know the truth about her father and takes her for a private chat in the kitchen.
Soon afterwards, Derek finally arrives just in time to see Alice making a sharp exit from the house and leaving in a cab. What has Tanya told her? And has Derek blown things with his daughter?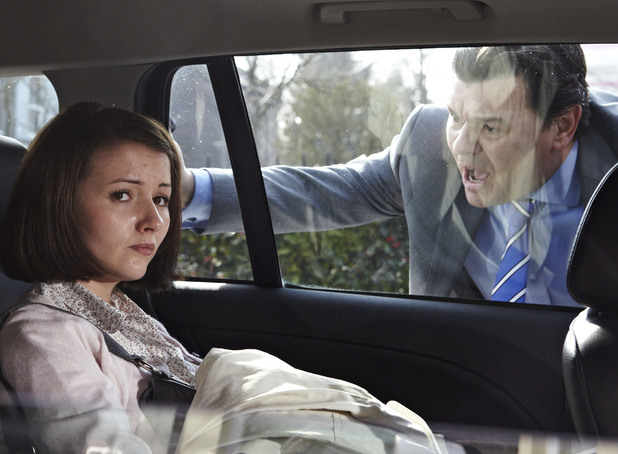 EastEnders
airs these scenes on Monday, May 14 and Tuesday, May 15 on BBC One.
> 'EastEnders' casts Derek Branning's daughter Alice
> Read more 'EastEnders' spoilers and news