EastEnders
schemer Michael Moon is forced to step up his manipulation of Jean Slater next week as he desperately tries to cover his tracks.
Michael (
Steve John Shepherd
) is keen to make sure that his fiancée Janine Butcher does not discover he has been conning Jean (Gillian Wright), so he panics when his unknowing victim decides to apply for a job at Butcher's Joints.
Realising that his cruel scam could come to light if Jean and Janine work in close proximity, Michael tries to make sure that Jean misses an interview with Billy for the position.
Michael manages to distract Jean by bombarding her with details about how her 'investment' in the boxing club is having a positive effect on the local community.
While Michael succeeds in making Jean miss her interview slot, the time he spends with her has an unexpected outcome as they end up having an emotional heart-to-heart over their respective family problems.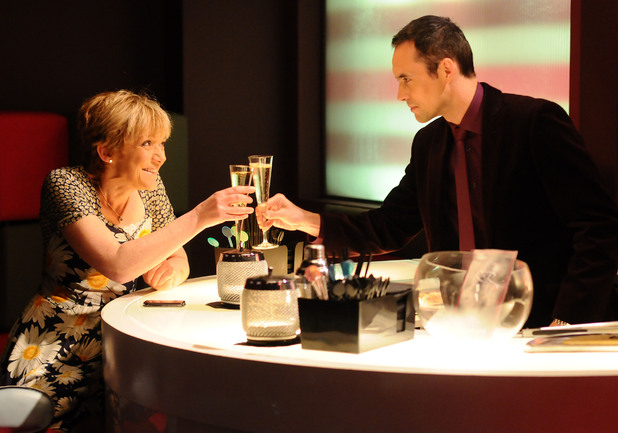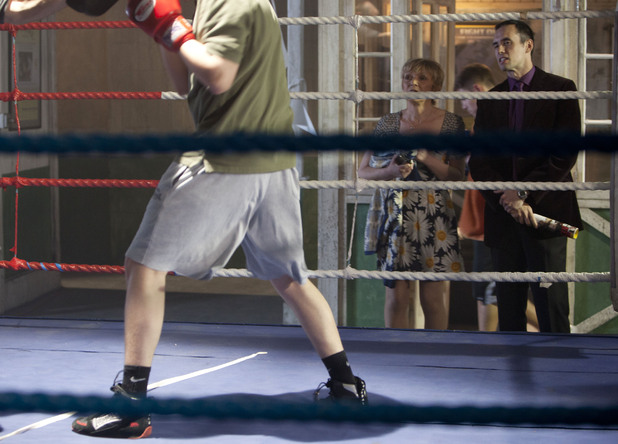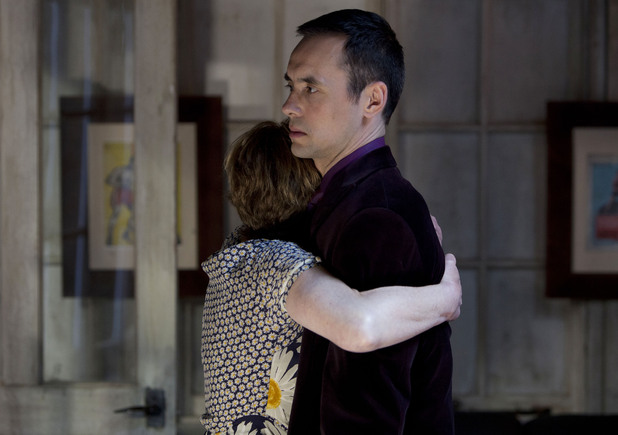 Later in the week, Michael is back to his scheming ways as he encourages Billy not to give Jean another chance when it comes to the Butcher's Joints job.
However, Michael's advice has the opposite effect on Billy and he decides to hire Jean for the post after all. Could Michael's lies be about to unravel as Jean works for Janine, or will he stay one step ahead?
EastEnders
airs these scenes on Tuesday, May 22 and Thursday, May 24 at 7.30pm on BBC One.