EastEnders
fans will see a huge brawl break out at the Queen Vic next week.
The pub's football team are at the centre of the sudden outbreak of violence as some shocking news is delivered following a game.
With the squad gathered together for post-match drinks, Alfie announces that they've been kicked out of the league due to Ray playing for two different teams!
All hell breaks loose as Derek immediately accuses Ray of playing badly on purpose. When Jack gets involved, it's not long before furniture is being thrown, glasses are being smashed and the pub is left in total disarray.
As shown in our previously-unseen picture below, even Syed Masood (
Marc Elliott
) gets involved in the scuffles - pouring ice down Derek's back when the bad boy attacks Masood!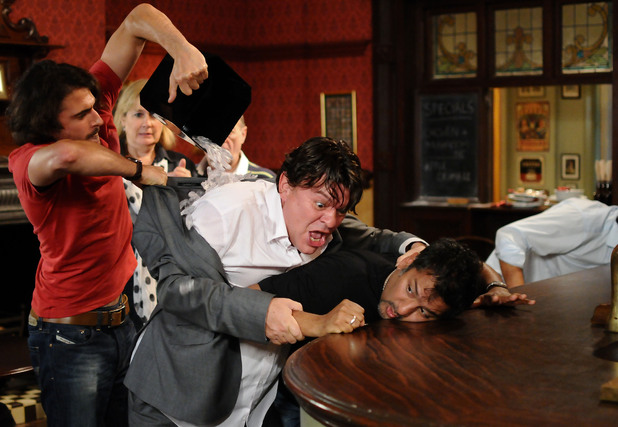 EastEnders
airs these scenes on Friday, August 31 at 8pm on BBC One.