Kat Moon's affair storyline intensifies on
EastEnders
next week as her secret relationship seems to be becoming more than just a fling.
The Queen Vic landlady
has been cheating on husband Alfie since early July
, but viewers are still in the dark over the identity of her mystery man.
As fans may already know,
a huge brawl breaks out between the Queen Vic's football squad next week
after it emerges that Ray Dixon has been playing for two different teams.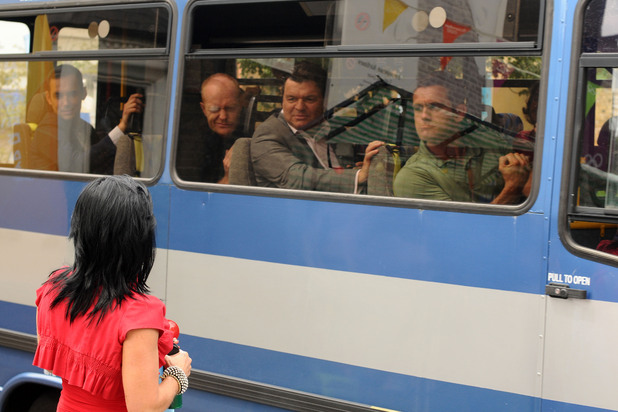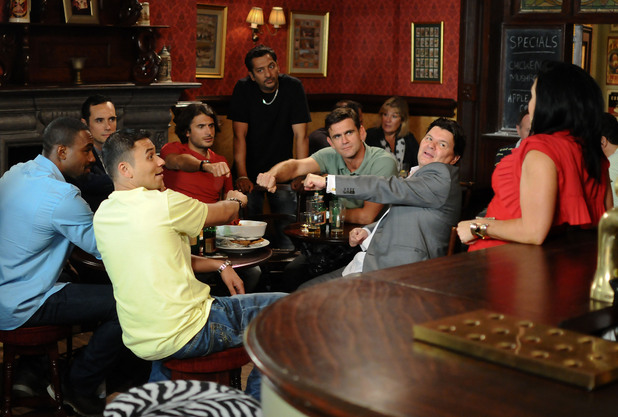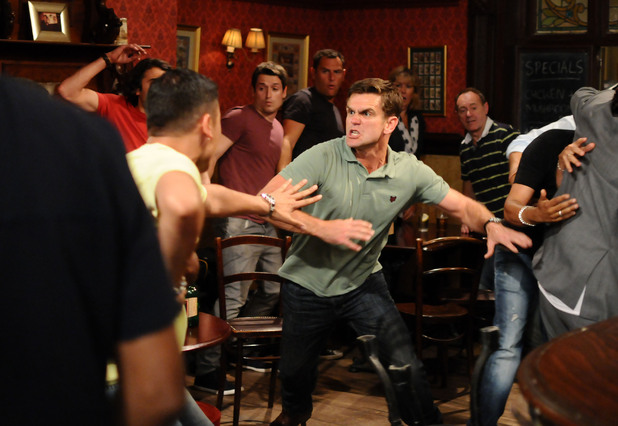 Kat's lover is injured in the fracas, so she later takes him upstairs to tend to a cut on his hand.
The pair share a tender moment as they're all alone, and when Alfie later spots them together, he thinks nothing of it as he considers himself to be on good terms with the man in question.
Later, once her boyfriend has gone, Kat (
Jessie Wallace
) is startled when she spots that he has left a bandage on the kitchen table with the words
"I love you"
written in lipstick.
Kat's affair has always seemed to be just about sex up until now - but is that set to change? Does Kat feel as strongly for her mystery guy as he does for her? And what does this mean for her future with Alfie?
EastEnders
airs these scenes on Friday, August 31 at 8pm on BBC One. Kat's affair storyline will run until the autumn.