EastEnders
' Alice Branning finds herself at the centre of a family feud next week after she is mugged on the Square.
The nasty incident takes place just hours after Alice (
Jasmyn Banks
) has been given a makeover by Tanya and Poppy at the salon, keen to shed her 'daddy's little girl' image.
Alice's bad boy father Derek (Jamie Foreman) is far from impressed with her new look, and is infuriated further when - egged on by Tanya - she refuses to change it.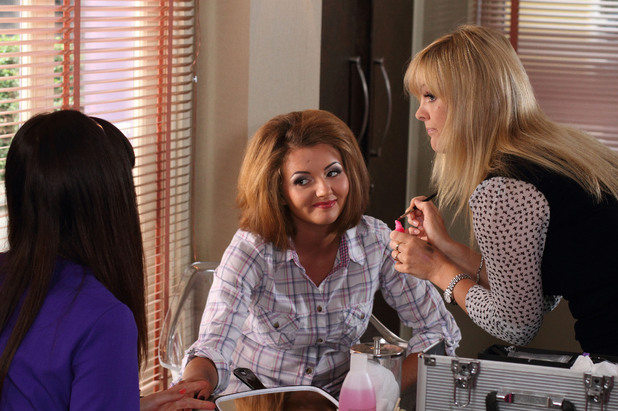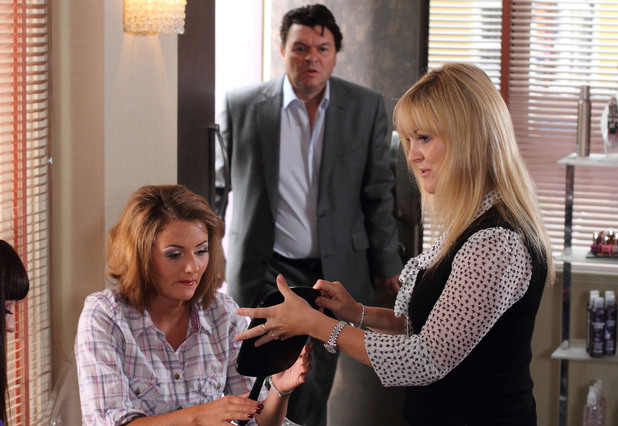 Derek warns Tanya (Jo Joyner) that she will regret crossing him, and continues to complain about Alice's decision when she turns up at the Queen Vic to numerous compliments that evening.
Livid over the way her dad is behaving, Alice runs out upset and as she fumbles with her phone outside, she catches the attention of a mugger who pushes her over and snatches her bag.
Witnessing the incident, the pub's chef Ray Dixon (Chucky Venn) is there to help Alice - but he fails to catch the culprit, who quickly makes an escape.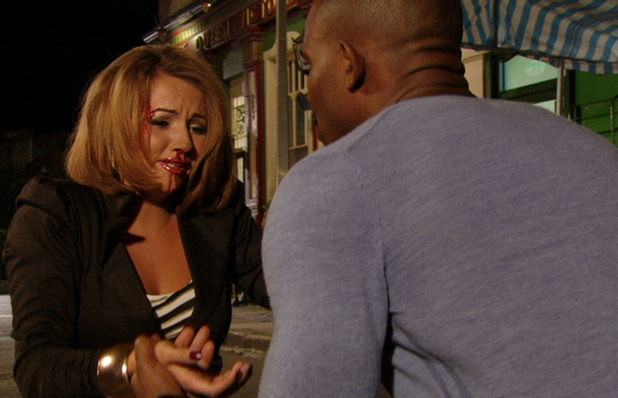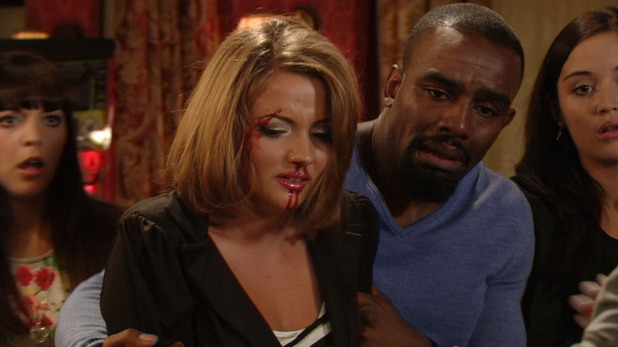 When Derek finds out what has happened, he thinks he knows exactly what is to blame for the attack - Tanya's makeover!
The family tension spills over to Abi's belated 16th birthday party the next day, as Derek continues to berate Tanya for drawing unwanted attention to his daughter by dolling her up.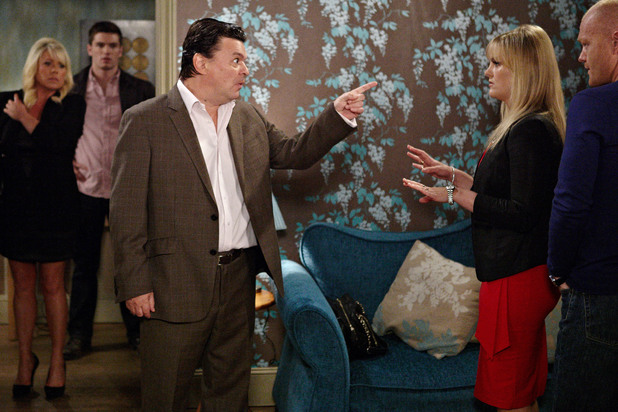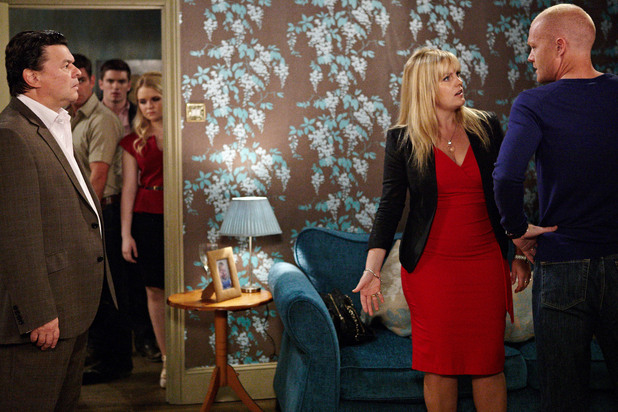 Alice isn't pleased when she finds out about Derek's latest misbehaviour, convinced that it was the fancy phone he bought her which caught the attention of the mugger - not the makeover.
When Alice tells Derek this, it seems that he may have to eat some humble pie - but will it be enough to restore peace among the Brannings?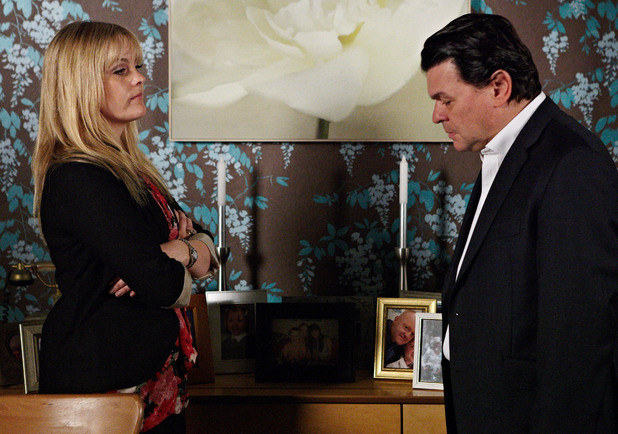 EastEnders
airs these scenes next week on BBC One.