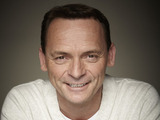 Lola and Billy are disappointed by the result of the interim care hearing, which is that Lexi will stay in temporary custody for the next eight weeks at least. An emotional Lola blames Billy for the situation, telling him that he should have fought harder. Billy then begs Phil to help him and Lola, but Phil refuses to do so - ordering him to sort out his own mess.
Later, Billy is encouraged when Jay urges him to keep fighting for his family. He then calls Trish and convinces her to bring Lexi to visit tomorrow. At the same time, Phil reconsiders his harsh attitude towards Billy and Lola after Sharon gives him some home truths about his behaviour. Phil finally offers Billy his help, but Billy has changed his mind - slamming the door in Phil's face and saying they don't need him.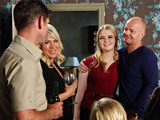 Meanwhile, it's Abi's belated 16th birthday party, but there is tension among the Brannings as Derek continues to blame Tanya and the makeover for the reason that Alice was mugged. Derek's overprotective behaviour continues when he is fuming to learn that Alice has left the party to thank Ray for helping her yesterday.
When Sharon accuses him of overreacting, a spiteful Derek tells Jack that he should stay away from Sharon unless he wants a knife in his back just like Dennis's dad. Hearing every word, Dennis rushes out of the house in tears. A furious Tanya then kicks Derek out of the party, but he warns that she's making a big mistake.
Elsewhere, Whitney responds when a mischievous Joey kisses her at the party but soon pulls away as she feels guilty, while Syed is forced to take a loan from Danny when Zainab asks him for some of the money she gave him.