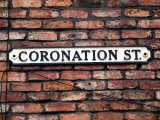 Coronation Street
's writing team have been honoured at this year's Writers' Guild of Great Britain Awards.
The annual ceremony, which took place on Sunday evening at the Free Word Centre in London, celebrates the best scripts of the year across all platforms, including TV, film, theatre, radio and video games.
This year, the 'Best Continuing TV Drama' trophy was handed to the
Coronation Street
team, whose writers include Simon Crowther (husband to producer Kim), Jonathan Harvey, Debbie Oates, Chris Fewtrell and Peter Whalley.
Speaking about their success, Harvey told
DS
: "The
Coronation Street
writing team are thrilled to accept this award and it's doubly thrilling as it's voted for by our peers. We'd like to thank our producer Kim Crowther, the series editor Louise Sutton and all our fantastic script editors and storyliners for giving us the support to allow us to tell the stories we want to tell five times a week, 52 weeks a year... and counting!"
Andrew Davies, who penned BBC adaptations
Sense and Sensibility
and
Little Dorrit
, was awarded the 'Lifetime Achievement' prize.
Discworld
creator Sir Terry Pratchett was honoured for his 'Outstanding Contribution To Children's Writing'.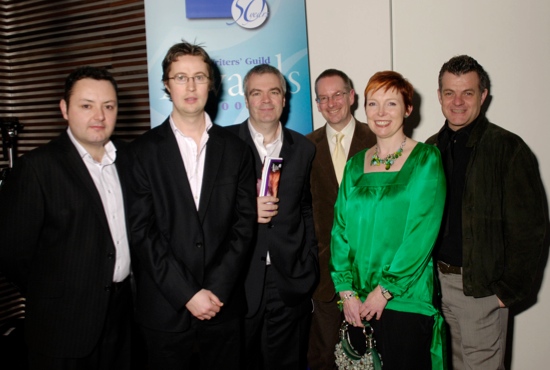 (L-R: Chris Fewtrell, Simon Crowther, Mark Wadlow, Joe Turner, Jan McVerry and Jonathan Harvey.)