Soaps News
POTD: The Street mourns Blanche's death
Friends and relatives turn out in their droves to pay their final respects to Blanche, during this evening's double bill of
Coronation Street
.
While Deirdre worries about reciting her eulogy, Peter confides in Leanne that he's scared for his son Simon as everyone he loves disappears from his life.
As Blanche's hearse draws onto the cobbles, the Street's residents emerge as undertaker Archie Shuttleworth knocks for Ken and Deirdre at Number 1. With that, Deirdre struggles to hold back the tears as the processions roll to the church.
The day, however, takes a turn when Tracy walks into the church grounds cuffed to a prison guard. Delighted by her daughter's presence, Deirdre manages to give a poignant yet frank speech about her mother.
Following the service, Tracy makes her presence well and truly known when she and Becky come to blows over Amy.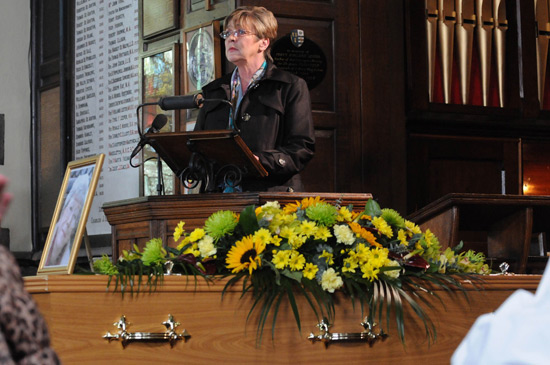 Coronation Street airs tonight at 7.30pm and 8.30pm on ITV1.
> Click here to read more about tonight's episodes
Get the Inside Soap magazine on your iPhone or iPad