Soaps News
'Coronation Street' secures world records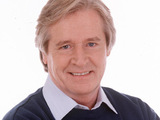 Coronation Street
has achieved two entries in the Guinness World Records book.
The soap, which celebrates its 50th year in December, has been confirmed as the longest-running TV soap opera. In addition,
William Roache
, who has played Street stalwart Ken Barlow since the soap's debut in 1960, has been listed as the longest-serving soap actor.
The awards were presented yesterday during a special on-set street party, which launched the countdown to the show's anniversary on December 9.
Executive Producer Kieran Roberts said: "These days it's rare for any drama to run for more than a few years.
"It truly is an extraordinary achievement that, fifty years later, the show which first aired just after The Beatles were formed remains hugely popular in Britain and around the world."
Roache told
The Belfast Telegraph
: "An award like this is something that creeps up behind you while you are getting on with the job - that job is
Coronation Street
. I'm lucky to be in it."
> Warren 'planned to end Coronation Street'
Get the Inside Soap magazine on your iPhone or iPad