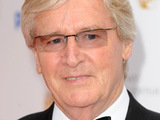 Coronation Street
legend
Bill Roache
has promised that the soap's forthcoming tram crash disaster will spark some "amazing" follow-up storylines.
The actor, who plays Ken Barlow on the show, confirmed that the ramifications of the dramatic accident will still be playing out on screen in 2011.
Next month, fans will see a tram
career
off the street's viaduct following an
explosion
at The Joinery, causing death and devastation on the cobbles below.
Speaking on
TalkSport
about the crash, Roache explained: "There's some amazing stories that emanate from that, so it's not just going to be a big anti-climax. There's going to be a heck of a lot catapulting us into next year."
The 78-year-old also speculated that Corrie bosses may have surprises in store for the forthcoming
live episode
, which is
expected
to focus on the aftermath of the stunt.
Discussing the show's cast, he commented: "There's a lot that we don't know and there may even be a surprise for us on the live episode. We don't know. It's just great stuff, and we've been filming from seven at night to five in the morning on the tram crash. I can tell you, it's so dramatic - tiring yes, but so exciting and so stimulating as well."
> Full Coverage: Coronation Street's 50th anniversary