Soaps News
In Pictures: New Corrie disaster shots
Coronation Street
bosses have released a new collection of pictures showing the disastrous event which will rock the cobbles in the soap's 50th anniversary week.
On Monday, life in Weatherfield will change forever as a massive explosion destroys The Joinery bar and causes a tram to crash from the viaduct at the bottom of the street, leading to chaos, carnage and casualties in a special collection of episodes.
Peter Barlow, Nick Tilsley, Ashley Peacock, Lloyd Mullaney, Ciaran McCarthy, Dev Alahan and former couple Cheryl and Chris Gray are among the characters left in peril due to the ferocious blast at The Joinery, which takes place as Peter celebrates his stag night at the venue.
The Kabin and the Corner Shop also crumble in the catastrophe, leaving Sunita Alahan, Rita Sullivan, Molly Dobbs and baby Jack in serious danger as they are inside the two stores when the tragedy occurs.
Meanwhile, on the street, Ken Barlow, Leanne Battersby, Becky McDonald and Kevin Webster are blown off their feet due to the explosion, leaving them startlingly close to the danger zone.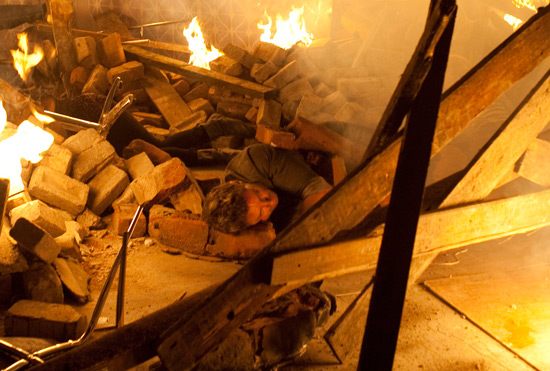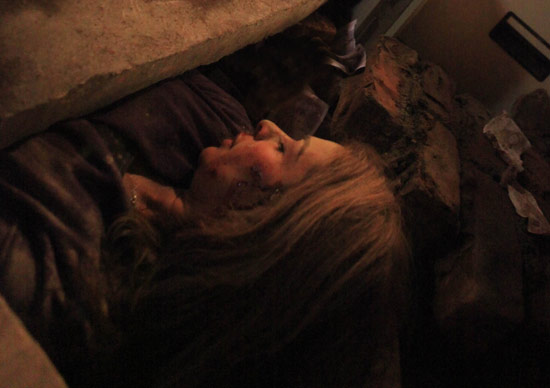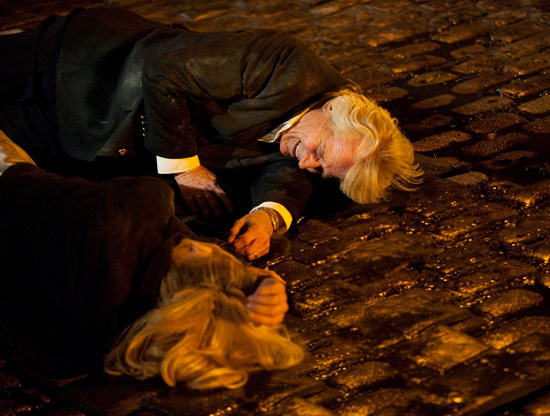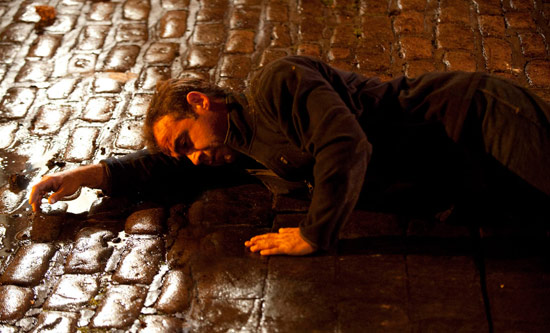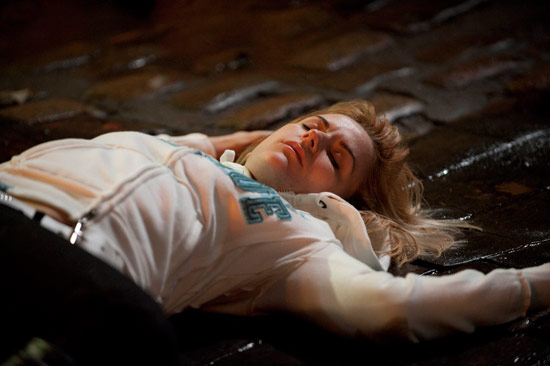 Next week's spectacular scenes were overseen by special effects expert Danny Hargreaves and his company Real SFX, who were recruited by
Coronation Street
's producer
Phil Collinson
to work on the momentous occasion for the show.
Hargreaves said: "To be involved in a stunt of such magnitude on a show like
Coronation Street
has been an incredible opportunity for us - this is a big storyline with some big stunts and effects.
"Everyone involved has worked around the clock and have had months of designing and meticulous planning to bring Corrie fans a show they won't forget."
CGI experts The Mill were also brought on board to enhance the climactic tram crash sequence, adding more fire, smoke and debris to bring the storyline to life.
Will Cohen, The Mill's visual effects producer, explained: "It was an absolute honour and a thrill for The Mill to have been involved in such an iconic TV event for Britain's longest-running and much-loved show.
"I'm sure the scene will go down in television history and if we've done our jobs right, hopefully the viewer won't even be able to tell we've been there."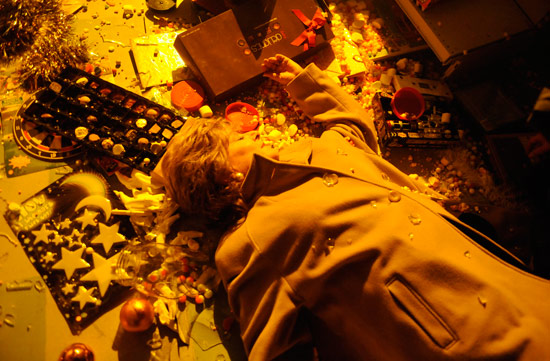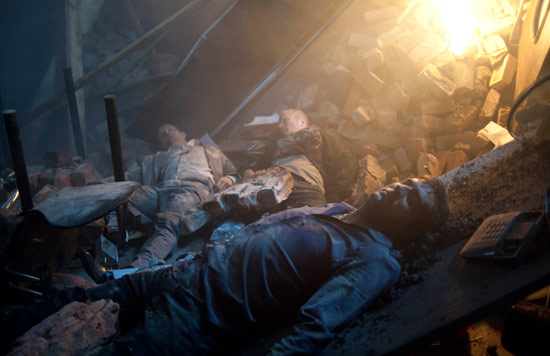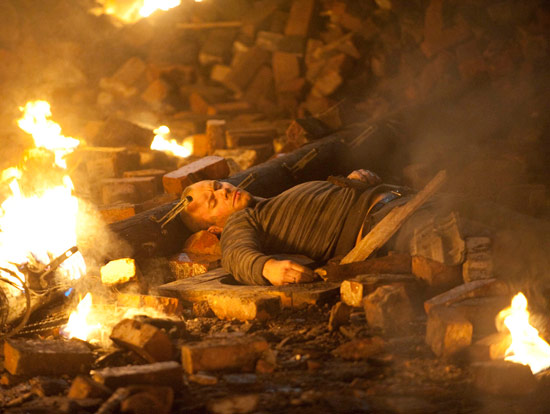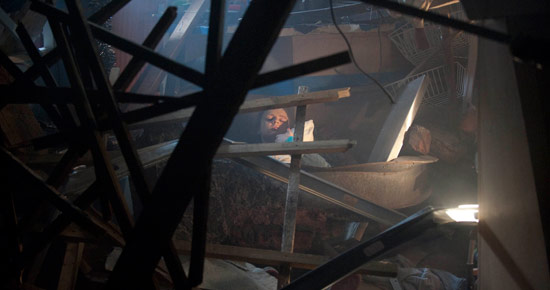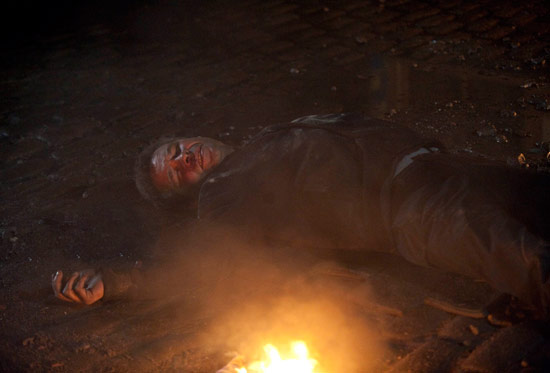 Speaking of the dramatic scenes in store next week, Phil Collinson commented: "It has been my honour to lead the team responsible for marking this incredible milestone, for a television programme I have watched and loved all my life.
"I am very proud of these episodes which showcase the expertise of our magnificent and talented cast and crew. The episodes are dramatic and the ambition behind them is huge. I hope they are a fitting tribute to an amazing British institution, to all the people who have ever worked on it and to Tony Warren, whose genius created something that will be at our nation's heart forever."
Coronation Street
's 50th anniversary celebrations kick off on Monday at 7.30pm on ITV1.
> Full Coverage: Coronation Street's 50th anniversary
Get the Inside Soap magazine on your iPhone or iPad