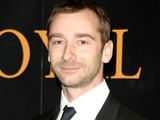 Coronation Street
actor
Charlie Condou
has hit back at claims that there are too many gay characters on the ITV1 soap.
In a piece for the
Daily Mail
, critic Brian Sewell condemned the "showered, prinked and perfumed" male characters, while also claiming that other soaps including
EastEnders
,
Emmerdale
and
Hollyoaks
have homosexual characters "who dominate the storylines".
"Is it true that the lives of heterosexual Mancunians are haplessly intertwined with transvestites, transsexuals, teenage lesbians and a horde of homosexuals across the age range? Is Manchester now the Sodom of the North?" he wrote.
"There's too much, not only of gay men - who are estimated to make up just 6% of the population, but who dominate the storylines in the soap - but also of lesbians, bisexuals, the transgender community, cross-dressers and everyone else with some sexual quirk or fetish."
Sewell added: "When confronted with this, the sane man may feel his nose is being rubbed in it."
> Corrie star: 'Gay couples can be parents'
> 'Coronation Street' gay plots divide opinion
Condou - who
recently returned to the Manchester serial as Marcus Dent
- hit back at Sewell's "barely-veiled homophobia".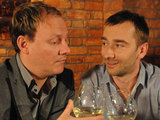 "I wouldn't have thought four characters out of a cast of about 65 regulars was excessive," Condou wrote in
The Guardian
. "Sewell seems to suggest there's something morally reprehensible in being gay, and that there's some kind of promotion of a gay agenda at work (led by a sinister-sounding 'mafia'). But in fact you barely see a kiss from the gay characters, just like our heterosexual counterparts. It's not a 'sexy' show."
He continued: "As for the idea that 'all the characters are showered, prinked and perfumed - particularly the men' - has Sewell ever seen Tyrone?"
Describing
Coronation Street
as "quite a camp show", Condou pointed out that transsexual Hayley Cropper regularly tops character popularity polls among viewers: "That doesn't sound like a population that would agree with Brian Sewell."
He continued: "The way to encourage equality is through exposure – but not by ramming sexuality down people's throats. I think
Coronation Street
has succeeded in encouraging the acceptance of gay people since its inception, and in a gentle, straightforward way, and I'm very proud to be part of that heritage.
"Sewell's article worries me because it seems to be part of a change in mood that reminds me of the Section 28 years, when everyone was shouting out that the gays were taking over.
"This week's news that Opera North had pulled the plug on Lee Hall's opera
Beached
over explicit references by a gay character to his sexuality has added to this," he concluded. "It feels like we're moving backwards, and I find that shocking."
> Antony Cotton 'proud of Corrie gay dad plot'
> 'EastEnders' boss defends Christian, Syed bedroom scene