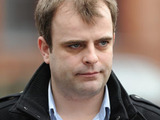 Coronation Street
star
Simon Gregson
has teased the latest romance twist ahead for Steve McDonald and Tracy Barlow, admitting that his character may not be "thinking straight" when he gets involved with the Weatherfield schemer again.
Steve and Tracy receive a new shock later this week when they discover that they are expecting twins, which soon leads to another unexpected development as they share a kiss.
The pair edge closer to a proper relationship as a panic-stricken Tracy needs reassurance that Steve will be there for her once the babies are born.
Gregson told
Hot TV
of the twins twist: "Steve loved being a twin and he's swept up in the memories, but Tracy is scared. Steve's insistent she won't be alone, but Tracy's serious that she can't do this on her own."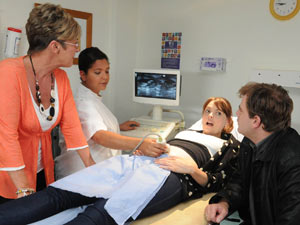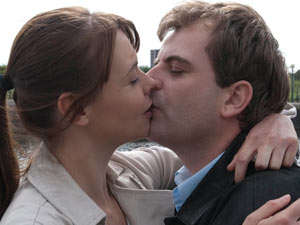 He continued: "[They have] an emotional conversation and, caught up in the moment, Steve kisses her. It's not planned and I'm not sure he's thinking straight at the time, but it happens and then he has to deal with the consequences.
"I'm not sure Steve knows what he wants at the moment, but one thing is for sure, he wants these babies and I think that will be the deciding factor."
Following the heart-to-heart,
Coronation Street
viewers will be left to wonder whether Steve really can make a commitment to Tracy for the sake of their children or whether he will leave her heartbroken again.
> Coronation Street spoiler: Tracy and Steve receive shocking news
> Coronation Street spoiler: Tracy starts to have second thoughts
> Coronation Street spoiler: Becky realises she's lost Steve for good
> Coronation Street Kate Ford signs new deal with soap
> Coronation Street Tracy will still have vile moments, says Kate Ford
> Read more Coronation Street spoilers and news
Watch a video preview of tonight's
Coronation Street
double bill below: