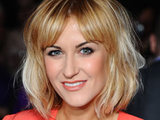 Coronation Street
's Becky McDonald will find herself wrongly accused of snatching her sister Kylie's son Max in a forthcoming storyline, a report has claimed.
Kylie and husband David, played by
Paula Lane
and Jack P Shepherd, will get Max back later this year as the youngster is released from the care of his foster family.
However, the couple are soon left panic-stricken when Max disappears while David is looking after him - and Becky immediately becomes the prime suspect as they fear he has been kidnapped, according to the
Daily Star
.
Kylie reportedly tells David: "It's obvious to me where he is. My twisted sister has taken him because she can't bear to see me happy."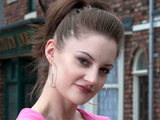 A furious Kylie is expected to go looking for Becky (Katherine Kelly) and she even attempts to smash down her door. However, she later realises that Becky is innocent when her sibling turns up with no idea of what is going on.
Becky and Kylie then join forces for a house-to-house search, hoping that Max will be found safe and well. The youngster's whereabouts have yet to be revealed.
Kylie sold Max to her sister last year
, but social services later became involved in the situation and Becky was devastated to lose the child.
Coronation Street
continues on Thursday at 8.30pm on ITV1.
> Coronation Street McDonald split is my fault, jokes Katherine Kelly
> Read more Coronation Street spoilers and news