Coronation Street
's John Stape is left panic-stricken as his latest crazy scheme starts to go horribly wrong in tonight's episode of the soap.
John (
Graeme Hawley
) still has Rosie (Helen Flanagan) held captive at the flat and when the wannabe model struggles to memorise the details of his crime spree ahead of her court appearance, the villain starts to turn nasty - threatening her to take this seriously.
At the same time, Jason (Ryan Thomas) and Kevin (Michael Le Vell) become concerned over Rosie's disappearance and head to the flat. Hearing Rosie's screams inside, they kick down the door and rush to rescue her.
Rosie is relieved to see her loved ones, and as Jason takes care of his girlfriend, Kevin follows a fleeing John - leading to a dramatic car chase…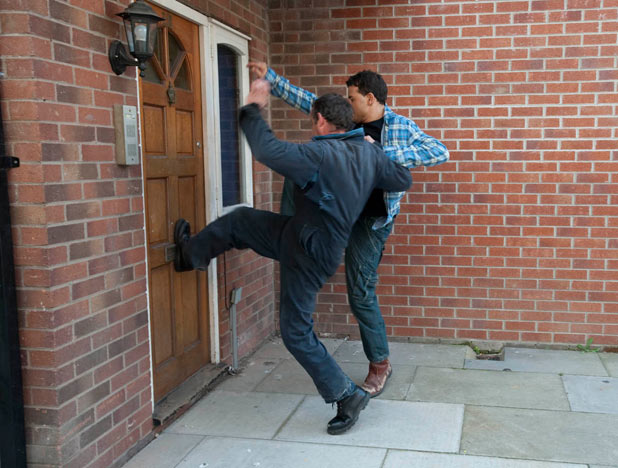 Coronation Street
airs tonight at 8.30pm on ITV1.
> Read our interview with Graeme Hawley about John's Coronation Street return
> Read more details about tonight's Coronation Street episode
> Read more Coronation Street spoilers and news