2
Soaps News
'Coronation Street' Lloyd has a breakdown, says Craig Charles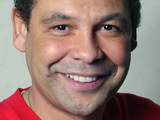 Coronation Street
star
Craig Charles
has admitted that his character Lloyd Mullaney is heading for a "breakdown" as his love triangle storyline reaches its climax.
Lloyd receives a shock in Friday night's double bill of the soap
as he discovers that girlfriend Cheryl Gray (Holly Quin-Ankrah) has been cheating on him with her ex-partner Chris.
Chris (Will Thorp) reveals the affair to Lloyd after the cabbie starts to get suspicious over his illness,
accusing him of exaggerating his condition
after discovering that
he has lied about having a hospital appointment
. Lloyd is immediately devastated by Chris's revelation and decides that he must have been wrong with his original theory.
Charles told
itv.com
of the latest plot developments: "Lloyd's about to tell Cheryl, 'He didn't have an appointment, there's nothing wrong with him, he's pulling the wool over our eyes and he's not even sick'. Chris knows that [he's] going to do this, so he pulls out his trump card.
"Things are going to get a lot worse. Lloyd's going to have a proper breakdown - he takes this really, really badly."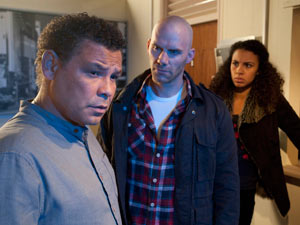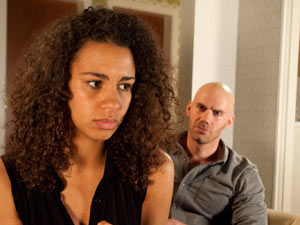 However, Charles also warned that Chris is likely to get his comeuppance for hiding the fact that his brain tumour has receded.
He said: "Chris has made a rod for his own back, because at some stage, it's got to come out that there's nothing wrong with him. And who knows what's going to happen after that? Will Cheryl then try and come back to Lloyd? Will Lloyd take her back? Watch this space!"
Coronation Street
continues tonight at 7.30pm and 8.30pm on ITV1.
> Coronation Street Chris lie is disgusting, says Will Thorp
> Coronation Street's Will Thorp: 'Viewers relate to Chris'
> Coronation Street Chris, Lloyd showdown 'won't be pretty'
> Coronation Street star Will Thorp excited over life after soap
> See pictures of Lloyd lashing out at Karl after the truth is revealed
> Read more Coronation Street spoilers and news
Get the Inside Soap magazine on your iPhone or iPad