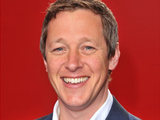 Coronation Street
star
Tony Hirst
has said that his character Paul Kershaw's storyline is receiving a positive response from viewers.
In recent months, fans have seen Paul grow closer to Eileen Grimshaw while facing the challenge of caring for his wife Lesley (Judy Holt), who suffers from dementia.
Hirst and Sue Cleaver, who plays Eileen, recently met some real-life carers and dementia sufferers as they continued their research into the ongoing plot.
Speaking on
Daybreak
today, Hirst explained: "I think it's one of those things where you look at the script and think, 'This story is extreme or heightened'. But actually listening to those who are going through it on a daily basis, you realise that our story by comparison is absolutely nothing - it's tame.
"The brutality of what they're having to deal with is remarkable, so you just learn so much from their stories."
Of the public reaction to the storyline, he continued: "A lot of people will come up to me on the street and say, 'You better make sure you look after Eileen - you treat her right'. [But] those who have some experience of dementia are all remarkably positive, saying, 'You get what you need, you look after yourselves, you get yourself some happiness'."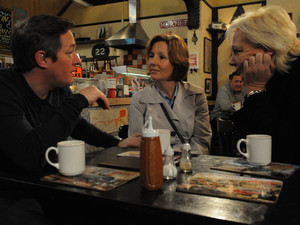 Cleaver, meanwhile, added that meeting people who have been touched by dementia was invaluable.
"It's such a serious subject matter, and we wanted to make sure that we were honouring the sufferers," she explained. "Meeting the carers and sufferers, [we heard] about their day-to-day struggles and feelings of isolation."
Coronation Street
continues on Thursday at 8.30pm on ITV1.
> Coronation Street Antony Cotton promises Sean Tully return drama
> Read more Coronation Street spoilers and news
Watch a preview of Thursday night's
Coronation Street
episode in the video below: