Coronation Street
star
Alison King
has predicted that Carla Connor and Peter Barlow's relationship will end badly.
Carla and Peter (Chris Gascoyne) have been enjoying a secret affair in recent weeks, but the truth is exposed in tonight's episodes
as photos of the pair kissing are handed to Peter's wife Leanne
(Jane Danson) at Frank Foster's rape trial.
King has now told the
Daily Star
that
while she wants a long future for Carla and Peter
, she is expecting heartbreak ahead in the long run.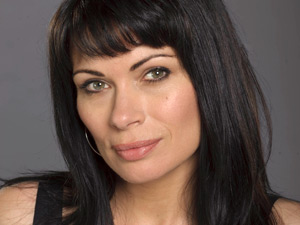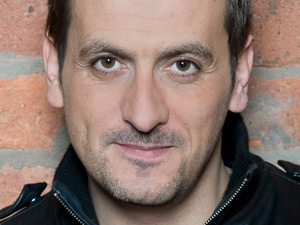 "The longer I can have carnage with Chris, the better, because I love him," the actress explained. "He makes me belly laugh from the inside out.
"But Carla has an eject button and I think she will use it in the end. She's like the black widow who hasn't died! Chris should be worried."
King also said that Carla will be distraught if the revelation of her affair counts against her in court.
"Carla will be absolutely devastated if Frank gets off, because she was raped," she commented. "And no matter what the consequences with Peter, it's got nothing to do with what happened to her."
Coronation Street
airs tonight at 7.30pm and 8.30pm on ITV1.
> Corrie's Andrew Lancel: 'Frank cries during trial'
> Coronation Street films two outcomes to Frank Foster trial
> Coronation Street Andrew Lancel teases Frank future, show exit
> Coronation Street Chris Gascoyne teases "huge" Peter decision
> Coronation Street Alison King proud of rape plot impact
> Read more Coronation Street spoilers and news