Coronation Street
's Leanne and Peter Barlow both have huge decisions to make in tonight's emotional episode of the soap.
Heartbroken after learning of Peter's affair with Carla, Leanne (
Jane Danson
) heads straight to The Rovers and receives comfort from Stella (Michelle Collins) - who is furious to realise that she was right about the cheating bookie all along.
Peter (Chris Gascoyne) is hot on Leanne's heels and turns up at the pub shortly afterwards, convincing her to come back to the flat so they can talk properly.
As they arrive back home, Leanne forces Peter to tell her everything about the affair - and it's make or break time for their marriage. Can Leanne consider forgiving Peter? And even if she can, will Peter want a future with her or does he still want Carla?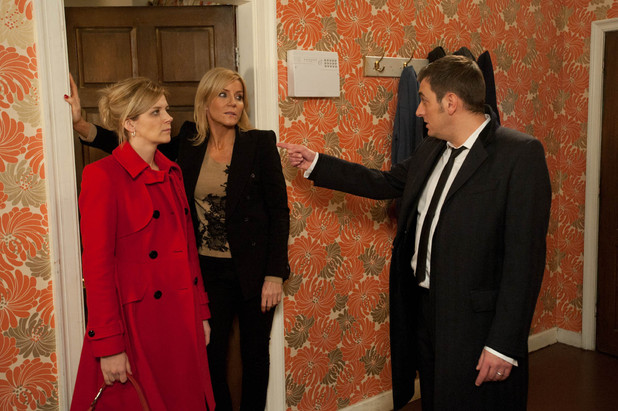 Coronation Street
airs tonight at 8.30pm on ITV1.
> Coronation Street Chris Gascoyne teases "huge" Peter decision
> Coronation Street Leanne will bounce back, says Jane Danson
> Read our full spoiler for tonight's episode of Coronation Street
> Read more Coronation Street spoilers and news